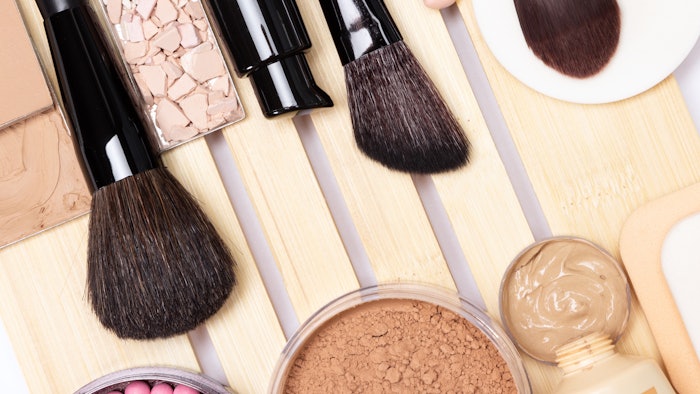 Spate's latest trend report suggests a focus on makeup, specifically fillers and blushes. Consumers are still looking for quick-fix multi-beneficial beauty products and retro hairstyles continue to trend.
More from Spate: US Consumer Trends on Sunscreen, Lip Gloss and Scalp Serum
There are 9.6K average monthly searches in the United States for blush stick, a growth of 48.3% since last year. There is high competition with 18 market leaders. Related searches include cream, dewy, glowing, oil, mini, powder, shimmer, and lip, revealing that consumers are looking for a variety of formats and finishes. Data also suggests that consumers want their blush to multitask by adding color and glow. In addition to the blush stick, consumers are searching for face bronzer sticks (38.6% YoY growth), contour sticks (39.4% YoY growth) and highlighter sticks (20.9% YoY growth).
There are 1.3K average monthly searches for filler dissolver, a growth of 98.8% since last year. Although searches for lip filler dissolvers are increasing, consumers are also still searching for lip plumping gloss (132.2% YoY growth), suggesting that some consumers are sticking to makeup to create plumper looking lips.
There are 65.0K average monthly searches for hair tinsel, a trend that involves attaching shimmering strands to hair, like metallic glitter extensions. The retro trend has grown 133.7% in searches since last year and is a further step into the retro hairstyle movement. Related searches include near me, extension, fairy, angel, tutorial, Amazon, professional, gold, silver, copper, rose gold, holographic and champagne.