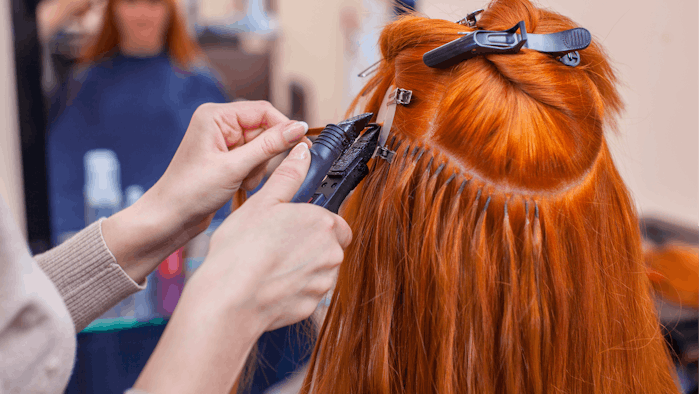 Spate's market report on U.S. consumer search trends details increased interest in liquid blush, hair extensions and pheromone perfume. The trends represent some of the largest market drivers within makeup and hairstyling and an emerging niche within the fragrance industry.
More from Spate: US Consumer Trends in Skin Care, Nail Art and Hair Color
There are 14.1K average monthly searches in the United States for liquid blush, a medium volume relative to other blush product searches and a growth of 35.7% since last year. The market has high competition and eight market leaders, including Nars, Physician's Formula and Milani Cosmetics.
Per the report, blush products are driving the largest increase in searches within the face makeup category. Related searches include cheek, lip, best, drugstore, dewy, glowing, swatch and review. Top searched colors alongside this trend include nude, pink and rose gold.
The segment producing a high search volume within hairstyling is hair extensions, which averages 1.2M monthly searches, a growth of 25.7% since last year with very high competition. There are 20 market leaders, led by Bellami, Boho Locs and Zala. Related searches include terms such as: near me, tape, best, curly, salon, how-to, short hair and permanent.
There are 22.3K average monthly searches for pheromone perfume, a medium volume relative to other perfume product searches and a growth of 27.4% since last year. There is low competition with Marilyn Miglin being the only market leader. The brand's Pheromone Eau De Parfum doesn't claim to contain pheromone-mimicking notes as other pheromone-centric fragrances might, per the report.
More Spate: US Consumer Trends in Body Makeup, Hairstyling and Ingredients