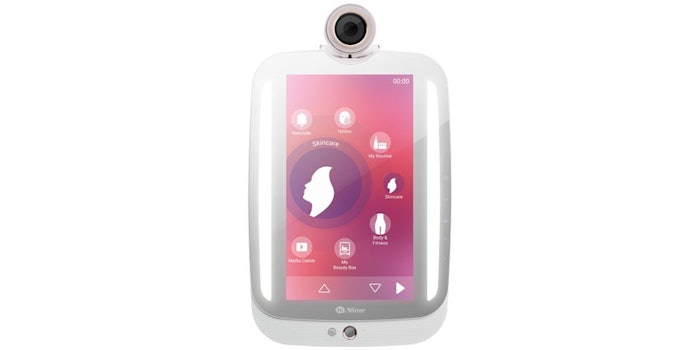 HiMirror is certainly going to stay busy at the upcoming Cosmoprof North America (CPNA). From showcasing its newest technology for the beauty industry, to sitting in on the "Disruptive Beauty" panel, the company is one to keep an eye out for on July 9-11 in Las Vegas. 
The company has many personal beauty and health products, including HiMirror, HiMirror Plus, HiSkin and Smart Body Scale. 
Simon Shen, CEO of HiMirror and parent company New Kinpo Groups, was quoted saying, "As beauty and technology continue to intertwine, consumers are looking for sharper and more personalized experiences. Beauty is no longer skin deep. Our technology combines the latest advances in image processing, facial recognition, and Big Data analytics to result in accessible, accurate beauty and health solutions that enhance daily lifestyles. We're excited to present our HiMirror series to the industry professionals and retailers at CPNA."
The "Disruptive Beauty" panel will take place on Tuesday, July 11 from 10-11:30 am and will focus on consumer and technology trends driving the latest market innovations and the effects they will have in the future. Global Cosmetic Industry editor in chief, Jeb Gleason-Allured will act as the panel's moderator.