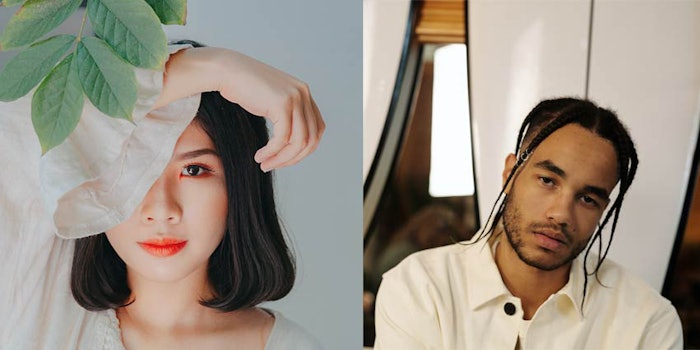 UPDATE: For a limited time, Beauty Accelerate's educational sessions are available for on-demand viewing for current and new registrants. Log in or sign up now for access through December 20, 2021.
Inclusive beauty benefits under-served consumers with targeted solutions, greater visibility and new opportunities, while also providing new benefits for consumers at large. 
Throughout Beauty Accelerate Virtual 2021 (October 18-21, 2021), experts from IPSY, UOMA Beauty, The London College of Fashion and more will offer a multifaceted view of the state and future of inclusive beauty. Registration is now open.
The event will highlight several strategies brands and their partners can innovate to make beauty more accessible for everyone. 
1. Hero Ingredients
The modern consumer wants science-backed hair health and sustainability in every new product. Choosing next-gen hero ingredients helps brand marketers and R&D win hearts and minds by powering authentic, natural and sustainable products with incredible performance.
In "Hero Ingredients for Clean & Inclusive Hair Care," taking place October 18, 2021 as part of Beauty Accelerate Virtual, Ashlee Cannady of Aprinnova will present a case study offering critical learnings about how fast-growth, modern hair care brands like JVN Hair use hero ingredients to replace silicones and leverage multifunctionality for inclusive hair care without compromise.
Cannady is the senior technical sales manager for Aprinnova. She provides new product development guidance to global and indie brands, helping brand leaders to successfully launch innovative applications that are safe, high-performing and sustainable.
Cannady brings more than nine years of expertise in manufacturing, quality assurance and market research to support clean beauty and sustainable best practices.
2. Creative Partnerships
In Inclusive Beauty: Sharon Chuter x IPSY/BFA, UOMA founder Sharon Chuter and BFA chief brand officer Jenna Habayeb will discuss their partnership, BFA Impact, as well as the broader movement toward a more inclusive beauty industry.
The executives will discuss what the industry is getting right, where more progress is needed, as well as initiatives such as investments in Black-owned brands and expanded representation from—and improved internal hiring/career development among—focus communities. 
3. Melanin-rich Beauty
In New Insights: Natural Color Cosmetics, Melanin-rich Beauty and More, SeYoung Kim of Evonik will present science- and trend-driven approaches to power brand formulations. Kim will discuss Evonik's natural color cosmetic concept, featuring a range of color cosmetics that meet the ISO 16128 naturality criteria, and the company's melanin-rich beauty insight, showcasing solutions for the needs of this growing segment.
4. Diverse, High-performance Hair Care Solutions
In Embracing Diversity with Innovative Hair Care Solutions, Farahdia Edouard of Croda will outline how brands can embrace diversity and strive to develop innovative products for various hair textures.
Edouard will share Croda's knowledge of different hair types and regional needs, as well as the company's hair care actives, which can adapt to a range of hair types and which demonstrate performance without compromising aesthetics.
5. New Design Strategies
"Inclusive Design for Universal Beauty: Adapting Cosmetics for Blind and Disabled Consumers Improves Products for All," will note that there's more to inclusivity than skin tone or gender identity.
Disabled consumers are an under-served population who can benefit from the positive effects of cosmetics and personal care products. And, designing products to meet their unique needs can translate to better product experiences for all.
This panel discussion draws insights on inclusive design for universal beauty from several perspectives: cosmetic formulation, medical/therapeutic effects, quality of life/well-being, makeup applicator design, and even building planning, to inspire product developers.
Experts in the session include Gabriela Daniels of the London College of Fashion, Trishna Daswaney of Kohl Kreatives, Iain McKinnon of the Global Disability Innovation Hub, and Kaho Oishi of the International Caremake Association.
Next, Gabriela Daniels of the London College of Fashion will host a small, face-to-face virtual discussion, "Inclusive Design for Universal Beauty," which will address the movement to make products more inclusive, while translating these innovations to greater benefits for all.