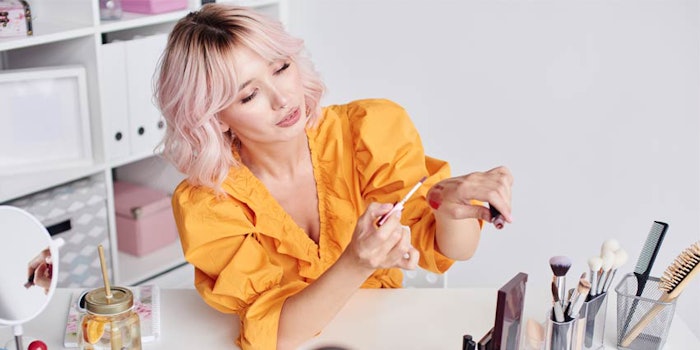 UPDATE: For a limited time, Beauty Accelerate's educational sessions are available for on-demand viewing for current and new registrants. Log in or sign up now for access through December 20, 2021.
Beauty has shown surprising resilience throughout the pandemic, though success has often been distributed unevenly. During Beauty Accelerate Virtual, coming October 18-21, 2021, a range of experts from top data firms will outline the top consumer and market trends shaping beauty, as well as what to expect in 2022 and beyond.
In The Road to Normality: Beauty Re-emerges with an Omnichannel Focus, Tara James Taylor of NielsenIQ will discuss the new omnichannel landscape and what brands can expect moving forward. Key focus will be paid to omni shopping, the rise in e-commerce, how COVID-19 reshaped demand for beauty products, the rise of Gen Z and the evolution of clean beauty.
During Beauty After Lockdown: Changes In Consumer Demand, Spate's Yarden Horwitz and Olivier Zimmer will discuss the impact of consumers emerging from lockdowns and adopting new habits. Powered by Spate's analyses of more than 20 billion online search signals, the presenters will unearth key trends brands can use to tap into market growth. 
In Personalization of Wellness and Beauty, Euromonitor's Irene Chang will explore the core components of digitalization, how its acceleration is redefining the beauty consumer experience, and highlight which beauty categories and brands are experiencing heightened demand in personalization.
During Beauty Beyond COVID, Mintel's Lauren Goodsitt will look at beauty practices, categories and products that have been affected during the pandemic and examine their lasting implications. 
In Beauty in the Next Normal, NPD Group's Jennifer Famiano will provide a current look at the beauty market. Famiano will dig deep into the trends she's seeing in skin care and makeup and what growth opportunities brands can adopt in 2022 and beyond. Key discussion points will include insights into just how much COVID-19 impacted the U.S. prestige beauty industry; the sub-categories that still made gains despite the pandemic, and why; and which U.S. prestige beauty industry categories are rebounding, and what this means for opportunities in the future.