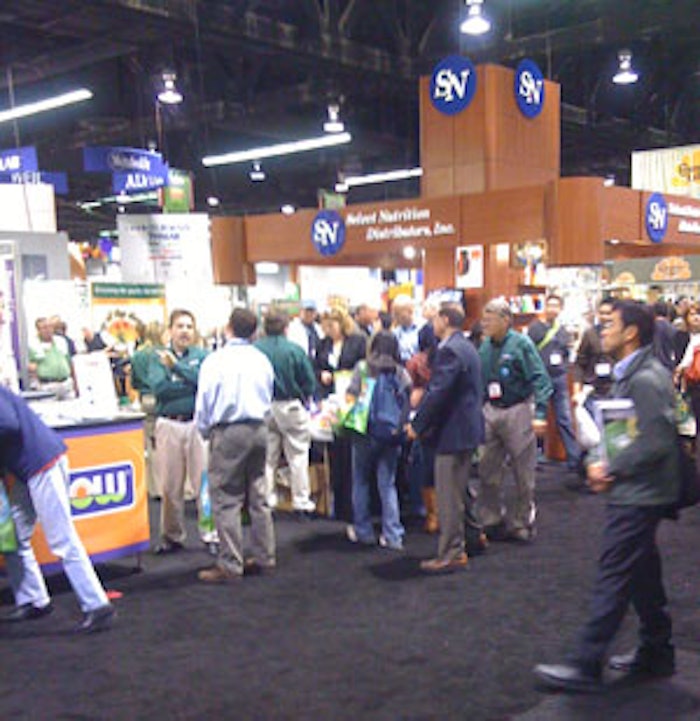 The 29th annual Natural Products Expo West/SupplyExpo—held March 5-8, 2009, at the Anaheim Convention Center in California—hosted more than 53,000 industry members, a number that surpasses 2008 attendance.
"Retail buyers need face-to-face meetings, particularly in a slower economy," said Adam Andersen, show manager of Natural Products Expo West. "Buyers come to this show to seek out those new products that will fly off their shelves and offer a competitive advantage to their stores."
Natural Products Expo West 2009 occupied 300,000-square feet, and featured more than 1,900 exhibiting companies from 28 countries, with 484 new exhibitors. The show's success may indicate that, despite a cool economy, innovation and retailer interest in natural products remains strong. Co-located events included Fresh Ideas Organic Marketplace, Healthy Baking Seminar, Nutracon and SupplyExpo, which featured the latest ingredients and manufacturing supplies.