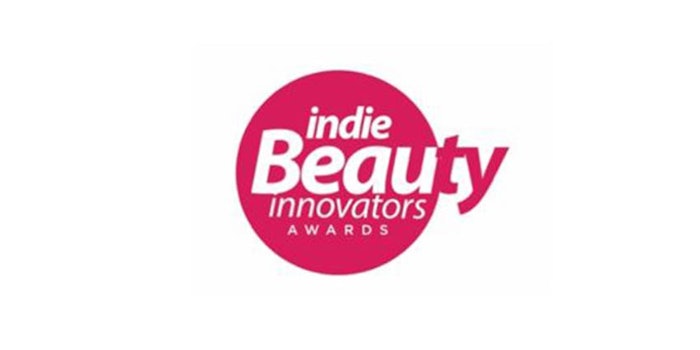 Public voting is now open for the Independent Cosmetic Manufacturers and Distributors association's (ICMAD) Indie Beauty Innovator (IBI) awards. The honors will be presented during the Indie Beauty Innovators Awards on July 28, 2019, in Las Vegas (coinciding with Cosmoprof North America and the Unfiltered Experience).
Voting is now open and ends July 19.
A full list of finalists is available here.
The awards (formerly known as the CITY Awards) celebrate innovation across product development across eight categories, as well as six categories of brand stewardship and overall talent.
Global Cosmetic Industry magazine has partnered with the IBI awards for this year's Innovator Brand Of The Year category, which recognizes a company that has made the biggest strides either through a unique business model, revenue growth or by generating buzz and overall brand awareness, and the Entrepreneur of the Year category.
Let's meet the finalists and get to the voting:
Innovator Brand of the Year Finalists
Geltor is the conscious biodesign company that audaciously imagines and deeply explores all the possibilities that the tree of life has to offer. With the customer benefit at the fore of each step of the creative process, Geltor has created the largest selection of designer proteins that are crafted with unparalleled biocompatibility and functionality.
These proteins are 100% animal- and GMO-free, globally scalable, and sustainably cultivated in a clean fermentation process requiring no animal inputs. Geltor's products are the result of endless curiosity and ceaseless optimization, clinically demonstrated for high performance.
Geltor was founded in 2015 and is based in San Leandro, California. What makes this innovation/innovator unique to the market and what is the unique impact for the industry and consumer? In 2018, Geltor unveiled Collume, the world's first 100% vegan collagen technology engineered for unparalleled skincare performance.
The company released HumaColl21, the first-ever biodesigned human collagen ingredient made with zero human or animal inputs and optimized for maximum biocompatibility with human skin.
Collume is a marine collagen, clinically demonstrated to provide benefits to users in skin elasticity, firmness, moisturization, cellular regeneration, protection, and derma-collagen synthesis. It is odorless and virtually colorless for unmatched sensory appeal compared to traditional animal sources. Collume is also notable for its superior purity to animal-derived collagen.
Next, the company released HumaColl21, the first-ever biodesigned human collagen ingredient made with zero human or animal inputs and optimized for maximum biocompatibility with human skin. The odorless and colorless solution has been demonstrated to increase skin elasticity and firmness, and decrease the appearance of wrinkles in users.
HumaColl21 made its commercial debut as the hero ingredient in the South Korean bestseller, AHC's Ageless Real Eye Cream for Face.
Results-driven Innovation
The finished product (AHC's Ageless Real Eye Cream for Face) that Geltor's human collagen ingredient, HumaColl21, debuted in, occupies 38.5% of the domestic market share for premium eye care in Korea.
The product is the seventh in a beloved series of anti-aging facial creams, selling over 71.11 million units since its first launch. After the launch of the Geltor-powered cream via live television broadcast, 80% of the prepared stock was sold in pre-orders.
The sale of this ingredient served to significantly validate Geltor's business, technology, and belief that consumers are excited and ready to embrace innovative, ethically produced, and sustainable bioactive ingredients in their everyday beauty and wellness routines.
Geltor is currently working on the next ingredient in their portfolio, for release later this year.
NuFACE is the leader in at-home beauty devices helping every woman look and feel more beautiful. Using its flagship technology, microcurrent, NuFACE award-winning products are clinically shown to help tone, firm and reduce the look of wrinkles, providing both visibly instant results and cumulative benefits.
Pioneering Technoogy
NuFACE is the pioneer of Microcurrent Skincare with a continued focus on developing first to market, FDA-cleared devices that have revolutionized the beauty industry, including the first at-home microcurrent beauty device for the face and neck (NuFACE Trinity), the first at-home microcurrent beauty device for the body (NuBODY), and the first pen-sized microcurrent beauty device (NuFACE FIX).
For the last 30 years our founders have been passionately dedicated to developing innovative products with a focus on placing microcurrent technology into the hands of our clients, for the first time giving her the power to achieve gorgeous professional results from the comfort of her home, no appointment necessary.
Ongoing Strong Growth
While our sales information is confidential, we can share that NuFACE continues to see strong double digit growth annually.
With a robust omni-channel business and long-standing partnerships with the leading global beauty retailers, our focus remains on continuing to drive aggressive domestic and international growth fueled by an impressive innovation pipeline of both microcurrent devices and–unlike most device brands–a growing offering of topical skincare that enhances client experience and retention.
Virtue is a new, prestige hair care brand born from a remarkable scientific discovery: Alpha Keratin 60ku. Thanks to this first-of-its-kind technology, Virtue products can do what no other beauty products can – change the health and quality of your hair for good.
Unique Innovation
The science behind Virtue is one-of-a-kind. Dr. Luke Burnett, a retired U.S. Army Colonel, leads a regenerative medicine lab in Winston-Salem that is working to heal battlefield injuries using keratin.
He and his team discovered a way to extract keratin from ethically sourced human hair and keep the protein whole and fully functional. This protein, called Alpha Keratin 60ku, has the power to help heal burn wounds and regrow tissue.
By chance, they found it can also repair hair. As a fully functional human protein, our bodies recognize and accept it as our own. Independent third-party clinical testing has shown that Alpha Keratin 60ku binds directly to areas of damage in the hair and fills them in, resulting in hair that's shinier, stronger, and overall more healthy.
For the first time, we can actually repair hair—even after the damage is already done. After five uses, this remarkable protein—exclusive to Virtue—has been proven to provide:
67% reduction in frizz
95% split end reparation
138% increase in color vibrancy
22% increase in strand thickness
Strong Growth
Initially launching online-only in February 2017, Virtue is experiencing a significant growth trajectory, with U.S. distribution now in more than 300 top hair salons, 159 Bluemercury stores, Neiman Marcus online and in their 10 "Trending Beauty" stores, and the brand will be entering 254 Sephora USA stores in September.
In the past few months, the brand has launched internationally with Net-a-Porter, into the U.K. with Cultbeauty and in Space NK stores, and in France with Sephora.fr. Virtue is also available in select salons and retailers in Canada, Switzerland, and Australia, and will be launching into Asian markets later this year.
The brand is on track triple its sales this year, compared to 2018, with more significant growth projected for 2020.
Entrepreneur of the Year Finalists
A local beauty school graduate that went on to own a top international beauty school himself, Alee is the epitome of an American Dream success story. Personally witnessing the huge gap in both the choices and quality available in makeup products, Alee was inspired to create Cao Cosmetics to fill this void.
His reasons were altruistic at best. Alee knew that the only way his students would be able to compete in this competitive industry would be their access to quality cosmetics that would inspire their craft yet not break their bank. Thus, Cao Cosmetics was born.
The focus at Cao Cosmetics goes far beyond any other professional makeup line on its heavy emphasis on education and social awareness. Education has and will always be the cornerstone of Cao Cosmetics.
Supporting not only up and coming professionals but also continuing to create with other fellow top industry professionals. Cao Cosmetics continues to expand and that is rewarding to Alee, its founder, since he came from having so little.
Alee makes sure that Cao Cosmetics is socially conscious and charitable always, by supporting and giving back to many non profit organization, from Childrens Miracle Network, Rett syndrome, Make A Wish Foundation and the Andrew Gomez Dream Foundation, just to name a few.
An Education Cornerstone
Our unique mission is simple. To be simply the best and the number one choice of salon and spa professionals. This industry is always growing and changing and Cao Cosmetics is focused on ensuring our products are constantly evolving while always staying true to why we were founded: Education.
Education is the cornerstone of our business and with over three decades in global cosmetology education, Cao Cosmetics presence is now found from Europe to Asia and to North America, allowing greater creative synergy in all things beautiful for both professionals and the everyday consumer.
Ongoing Brand Expansion

Cao Cosmetics started in the professional hair community, gaining buzz immediately in the Paul Mitchell network, then expanding beyond to many respected organizations such as Toni&Guy, Redken and more in North America.
Cao Cosmetics has since expanded the line to be more consumer retail friendly by offering online shopping. Additionally, Cao Cosmetics can now be found in beauty store across the Middle East and South America and is in the process of EU distribution across 700 salons in Europe.
My journey into the hair industry started as a consumer, to hairdresser, to a salon owner, to a hair product manufacturer! To date, I am a licensed hairdresser of 35 years, staying close to my roots.
During my first business venture, the company completely failed and I lost everything. I did not let this failure derail my dreams and started It's a 10 Haircare with my last dollars to create one product, The Miracle Leave In, which to date is still the company's number one selling SKU.
At the time, the brand did not have a large marketing budget, so being creative, innovative, and growing slow and steady was our mantra. After 10 years, I bought out my partner and established the brand to be one of the only female, minority-owned professional brands in the industry!
Brand Mission
It's a 10 Haircare's mission is to create the best quality in every formula with multifunctional benefits that not only makes pro's experience miraculous moments but also allows consumers the ability to recreate those moments at home.
I'm a firm believer in business with a purpose, from fully supporting the hairdresser, who is the foundation of this industry, to using the company's platform to connect with the world in philanthropic ways allowing us to be the colorful brand that unites all colors.
Innovative Marketing

It's a 10 Haircare is an industry leader and known for venturing where no one else does. We are the first indie-owned professional hair care brand to create a Super Bowl commercial and we created a national holiday "National Love Your Hair Day."
Our growth is going worldwide as we speak with our national distribution resurgence that has perfected the balance behind the brand allowing every hair dresser and consumer to enjoy all It's a 10 Haircare has to offer from corner to corner.
From innovative new hair care launches, hair tools, extensions to makeup–all will available by 2020.
Raised by a single mother, Alicia had powerful values instilled in her from a young age that have provided the backbone for her accomplishments. Life throws you curve balls and you may have to work hard to make ends meet in the beginning of a new endeavor, but if you're pursuing something that you're truly passionate about, success will come with time.
Innovation with Results
At Grande Cosmetics, customers aren't just purchasing an aspiration–Alicia makes sure that every product produces credible, visible results. Over the course of over 10 years, Alicia has strategically expanded the entire Grande Cosmetics line to over 40 SKUs.
The brand's powerful serums and double-duty makeup enhance natural beauty through both instant results and long-term benefits, backed by professional third-party research studies.
Master of her Craft
Alicia is a true master of her craft. With enthusiasm, she builds meaningful relationships both in the field and in the media that have propelled the brand to new heights. As a result of her passion for connecting with people, Grande Cosmetics has become a trusted, reputable source for beauty solutions that really work.
The brand has seen sales volume grow tenfold from her initial investment and retail distribution expand from independent distributors to prestige retailers in just over 10 years.
Remember to vote by July 19.