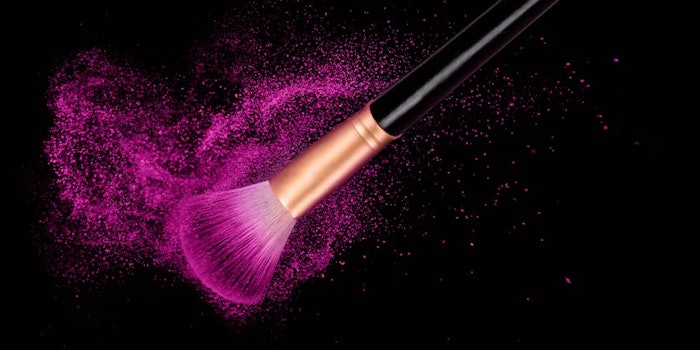 in-cosmetics North America has offered a first look into its 2019 show.
"This show delivers an opportunity for visitors to learn, test and evaluate the latest ingredients suitability for new finished products," said Mark Chandler, in-cosmetics North America technical advisor.
"To win in this competitive climate, brands need to throw out the old rule books and ensure they are aligned with current industry trends. That's why the show is a must for those focusing on new product development (NPD), as it provides all the tools needed to successfully innovate and launch new products to market."
Related: 5 Things You Need to Know About in-cosmetics Global 2019
Cherie Buziak, founder of BeautyEdge LLC, will run the Fast Track Marketing: Technology Tours, showcasing the best innovations on display at the event. The tours will help marketers maximize their time at the event, connecting them with suppliers that can help them meet current and future requirements.
The Marketing Trends program will offer insights into the latest themes, facts and figures influencing consumers, with topics including:
Where consumers shop for beauty products led by Euromonitor International
Neurocosmetics and emotions in beauty, led by Claudia Aguirre, MD
The rise in CBD and the factors driving consumer interest in the CBD-cosmetics space with cannabis company Hexo
An exploration of the next 10 years of macro-trend influences with Seymourpowell
Returning events include the program of Technical Seminars, delving into the practical and technical elements of how new ingredients can be used in product development; the Formulation Lab, providing hands-on training for formulators; the Innovation Zone, Make-up Bar and Sensory Bar shining a spotlight on new materials. The Formulation Challenge will also make a return.
"We expect exhibitors and visitors at in-cosmetics North America will notice a clearer synergy this year between the visitors attending the show. We have spent the past three years successfully building the event's profile and widening its appeal to everyone from major cosmetics brands to emerging indie brands," said Daniel Zanetti, event director.
"We are primarily a North American event focused on driving business opportunities, and provide insights, information and intelligence to the local and regional market. With the help of our new advisors and partnerships, we are aiming to broaden our appeal across the regional NPD value chain."
in-cosmetics North America will be held October 23-24, 2019 in New York City.