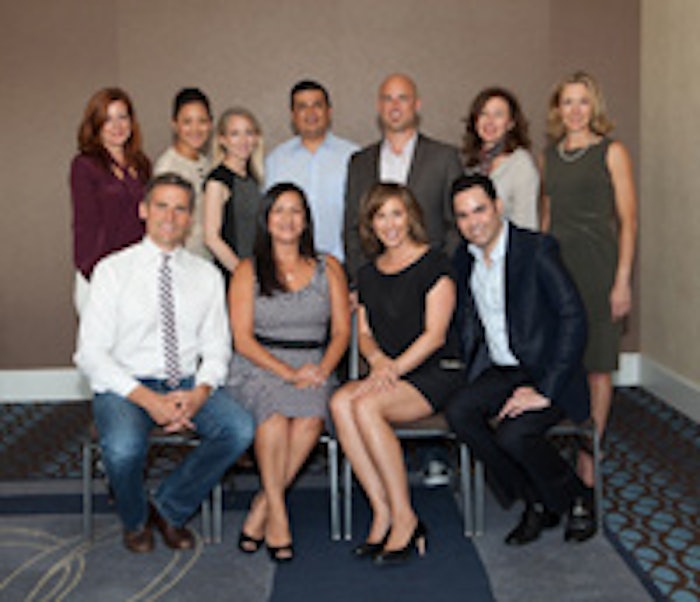 The Mazur Group continued its successful Beauty Biz Roundtable (BBR) series with its ninth BBR event held on June 18, 2013, in Santa Monica, California. The sold-out beauty industry event featured thought leaders including Dan Obegi, CEO of DermStore Beauty Group; Jennifer Goldfarb, president of ipsy; and Scott-Vincent Borba, founder of Borba and e.l.f. cosmetics; along with keynote speaker Fabrice Croisé, global business development director of SelectNY.
Hosted by Mazur Group, the BBR series brings together 100 mid- to senior-level beauty executives in a roundtable format that fosters networking and idea sharing. "The West Coast has an incredible amount of beauty industry executives who are all passionate about what they do, but have very limited opportunities in meeting each other. We created the BBR series to give beauty industry executives a chance to meet and connect with each other on a more intimate level," said Frances Mazur, president of Mazur Group.
The format of BBR allows guests to interact directly with thought leaders and other attendees in three rounds of 35-minute, thought-provoking roundtable discussions. "Our roundtables are highly interactive, so everyone has a chance to speak directly with their peers and more importantly, the thought leaders," Mazur explained.
BBR9's keynote Croisé shared his thoughts on branding beauty clients such ahs Estée Lauder, P&G, Coty and L'Oréal during his keynote address on "Psst, Pass It On: How Brand Storytelling Is Taking Over Advertising." Croisé discussed the importance of branding beauty products as "a story," a way of evoking cherished memories and experiences. "We at SelectNY think brands are very much like people. There is a birth and a coming-of-age phase, which finally leads to steady maturity. Beauty companies need to brand their products as a story, especially when alluding to sensory memories which are important to beauty products like fragrance." To further illustrate his branding process, Croisé showed examples of actual inspiration boards used for creative campaigns for fragrance, haircare, and beauty brands.
In addition to Croisé, other BBR9 thought leaders and their presentation topics included:
"BBR9 was phenomenal because it gave me a chance to meet other industry leaders, and I was able to identify new product categories that I never thought of. BBR9 was incredibly stimulating," said BBR9 thought leader Scott-Vincent Borba.
BBR9 sponsors included Beauty Collection, Chaz Dean Studio, Circle of Friends, Center for International Trade Development, DermStore Beauty Group, GCI Magazine, ipsy, Josie Maran Cosmetics, and MaCher. The next BBR event is scheduled for fall 2013.