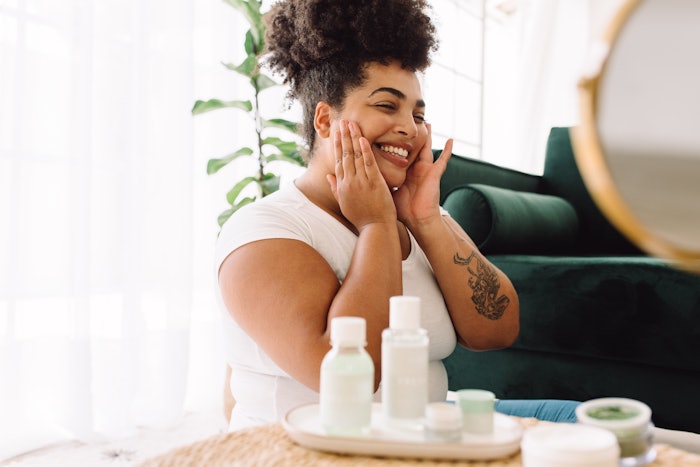 Natural ingredients in skin care have a long, rich and intriguing history. Dating back to ancient times, Egyptians used honey and goat's milk to moisturize and soothe the skin. Similarly, ancient Greeks used olive oil for anti-aging benefits and Romans used wine to cleanse their skin and improve its texture. As the beauty industry evolves, natural materials are becoming more and more popular due to their numerous benefits.
There are several unique ingredients with tremendous properties that are getting a lot of interest lately and they are very effective in the skin care industry. These buzzy ingredients are being rediscovered as they are natural elements that have been around for centuries and are sourced in many areas around the world. So many pioneers in the beauty industry are inventing new ways to harness these eco-friendly resources for our beauty, health and wellness. These powerful ingredients contain chemicals that aid in the hydration, regeneration and nourishment of the skin.  
Here are some ingredients you should definitely keep an eye out for:   
Acorns aren't just for the squirrels 
Acorn oil has so many benefits for the skin. It contains essential fatty acids which help to promote healthy cell turnover and skin renewal. This makes it a great source of hydration for dry skin, as well as an effective treatment for inflammation, rashes, burns and cuts. It has been used by California Native/Indigenous peoples as a medicinal source, as well as a beauty aid, for thousands of years. Acorn oil is currently used by skin care brand N8iV Beauty for skin regeneration. Its organic and natural ingredients are sourced from their tribal land and its founder, Ruth-Ann Thorn, was introduced to the botanicals and natural ingredients used in ancient times by her elders. While many native Americans I have spoken with know of the powers of acorn oil, this is the only brand that I could find it in. 
It is important to note that not all acorn oils are equal; the best acorns for oil extraction are from the black oak tree. Acorn oil is extracted by cold press and should only be used after the tannins have been removed from the acorns through a soaking process that can take anywhere from five to seven days. The efficacy of authentic acorn oil is legendary.  
From Salad to Skin 
Lumenato is a tomato extract and vegan collagen booster. It's a phytoene and phytofluene nutrient complex; a daily dose of 100 mg is clinically proven to help reduce the loss of collagen, decrease the effects of environmental damage, improve skin texture and reduce inflammation. This is a powerful ingredient in beverages, for example, it is used in RĀ.D8 collagen-infused sparkling tea, created by the beverage category disruptor Ron Kendrick and professional scuba diver and former model Autumn Kendrick.
RĀ.D8 also contains collactive (a combination of marine collagen and elastin), sea buckthorn (provides omega 3, 6,7 and 9) and vitamin C. This brand has a refreshing recipe created with sustainably sourced ingredients clinically proven to help healthy skin thrive. Its synergistic properties are hard at work preventing and reducing wrinkles, protecting against sun damage and enriching your skin with a youthful glow.  
Extra virgin olive oil (EVOO) is packed with natural antioxidants and skin-nourishing nutrients. It contains vitamins A and E to help repair the skin's moisture barrier and protect and support collagen production. It has a high squalene content, a natural plant-based lipid that balances sebum and protects the skin's acid mantle. EVOO, specifically formulated for skin care, is used as a natural skin moisturizer by Furtuna Skin, led by co-founder and CEO Kim Walls. 
The brand's EVOO sets it apart from others on the market because it's specially bred to be better. Their regenerative farming techniques optimize the potency of the nutrients. EVOO also boasts high percentages of oleic acid, an omega-9 fatty acid that fights inflammation and soothes skin. EVOO's high content of phenols means it contains remarkable antioxidant properties to protect and brighten skin, plus sterols that promote a youthful glow and reduce trans-epidermal water loss to improve hydration and lock in moisture.   
The Manjistha Herb  
The authentic, pure and traditional Manjistha herb, along with other concoctions, are made by following the 5,000-year-old ancient scriptures of Ayurveda—The Science of Life. In fact, in India, it is often consumed internally as a supplement and even recommended for various messy skin and eye situations. This brick-red herb, root of the plant that has heart shaped leaves, embodies blood and the pure power of "life" itself in its stunning color. Manjistha is an herb that purifies, cleanses, and provides glow-boosting and brightening benefits. A brand that utilizes this herb is The Ayurvedic Experience with its Rufolia Periorbital Eyemulsion. This product is meant to be used in the periorbital region, around the entire eye to moisturize and firm the delicate skin. It's 100% natural and leaves your skin feeling extra soft and velvety. It balances effects of dryness, aging, wrinkled skin and even boosts strength.   
Cacti That Hydrate 
Cactus is a little-known hydrating ingredient that has been making its way into beauty routines for more than  750 years. Though it hasn't always been marketed as the go-to ingredient for women who have dry skin, it is one of the most effective and potent ingredients of all. It has a slew of benefits and thankfully, now, various Instagram feeds and Pinterest walls are putting cactus extract products to the forefront. It has soothing and hydrating benefits and even skin-protecting properties. It also enables the skin to retain water, is composed of essential fatty acids and contains vitamins E and K that provide moisture. A cactus contains antioxidants and treats pigmentation, as well.
Furthermore, prickly pear cactus and cactus seed oil contain incredibly high levels of antioxidants to protect the skin from the oxidative effects of free-radical damage. Hear Me Raw is one brand that has prickly pear as a key ingredient in its product called The Hydrator. They use the cacti succulent tissue and root system for its superior water retention capabilities and supplement that with maqui berry, Mexican poppy stem cells, coconut water, watermelon oil and cucumber. 
Another brand that incorporates prickly pear is Hume in its desert bloom dry body oil mist that is fast absorbing, deeply nourishing and keeps you glowing.   
Seaweed Sweeps Through Skin Care  
Algae is a strong humectant, much like hyaluronic acid, that can help reduce moisture loss and improve skin hydration. Red, green, blue and brown algae work as natural brighteners, helping to diminish the look of dark spots and hyperpigmentation, even in sensitive skin types. Brown algae is the most commonly used type in cosmetic applications due to how high it is in antioxidants. Algae is fantastic for revitalizing and toning the skin and can also help to reduce or fully eliminate problems with acne, cellulite and even wrinkles. Algae improves skin's elasticity, too.  
Ways to Use Wild Fungi  
Incorporating mushrooms in your skin care routine can help boost collagen production, provide antioxidant protection, brighten the skin and hydrate and moisturize the skin. Mushrooms can also provide anti-aging and anti-inflammatory benefits. They are great for balancing pH levels and reducing breakouts. 
A key component in mushrooms is the skin-barrier-protecting beta-glucan, making it particularly attractive to those with sensitive skin. Currently, seven strains are most commonly used in skin care formulations: reishi, tremella, shiitake, cordyceps, coprinus, chaga and trametes versicolor. Reishi mushrooms have been used in anti-aging skin care products since the 1980s. In fact, shiitake mushrooms have several applications in cosmetics ranging from an exfoliant to an anti-inflammatory, encouraging faster skin renewal and increasing skin elasticity as a skin brightener.   
These are just some of the latest ingredients gaining more popularity and demonstrating huge benefits when incorporated into skin care products. It's important to keep in mind that not all ingredients work for everyone, and it's essential to do your quantitative and qualitative research.