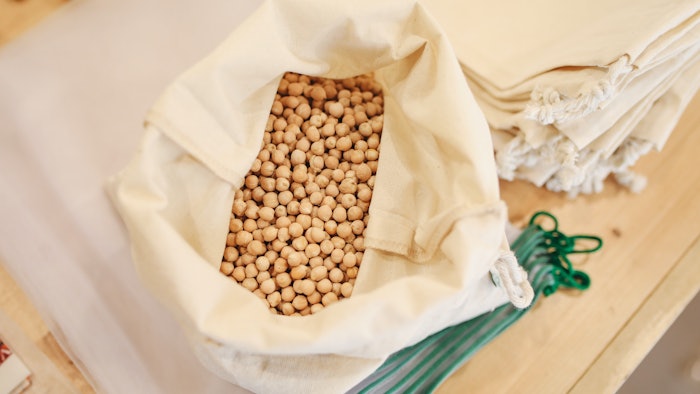 The Upcycled Beauty Company has launched Faba TONIQ (INCI: Cicer Arietnum Seed Extract, Benzyl Alcohol), an ingredient for hair care applications manufactured from a by-product of hummus production that adds to the company's range of water-soluble actives, including Gin TONIQ (INCI: Saccharomyces/Barley Seed Ferment Filtrate, Glycerine) and Barley TONIQ (INCI: Hordeum Vulgare Extract, Propanediol).
Related: Color of Change to Retailers: Remove 'Toxic' Hair Products and 'Anti-Blackness'
Faba TONIQ contains carbohydrates, proteins, polypeptides and amino acids which help to style and condition the hair for better management and easier detangling, per the company.
Ex-vivo studies have shown the ingredient's film-forming natural polymers to have a curl retention effect on the hair. Further studies revealed that the retention of curls significantly increases after a single application and has a 48 hour effect, delivering additional benefits such as conditioning and frizz control.
Harry McIlwraith, general manager, The Upcycled Beauty Company, commented: "Approximately 12 million tons of chickpeas are produced every year, and the ever-growing popularity of hummus is prompting more and more manufacturers to yield the crop. But with mass production comes waste. By identifying an industry that creates unused waste products, we work to help beauty and personal care brands transition towards a circular economy."