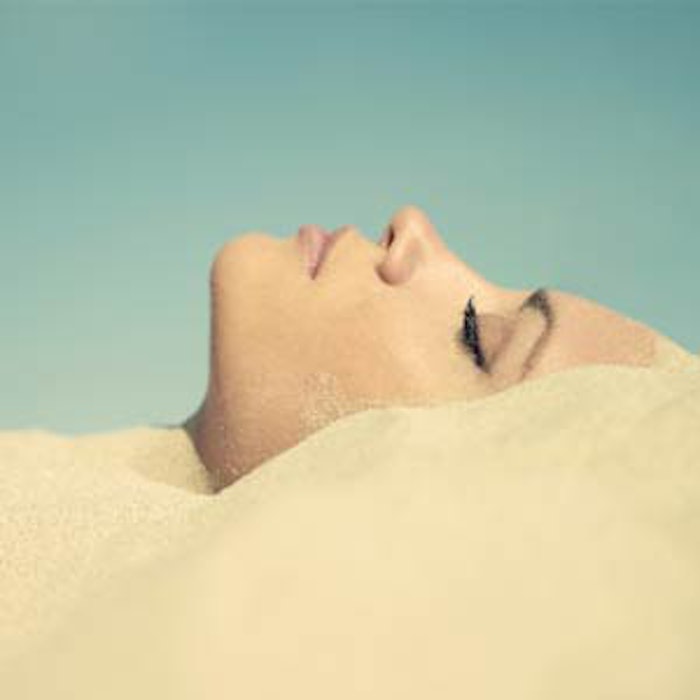 Breakthroughs in omics—genomics, epigenomics, proteomics, metabolomics and more—are recalibrating researchers' understanding of human health, disease and aging. These insights could potentially lead to more individualized skin profiling and personalized skin care solutions based on both lifestyle and omics data.
Further reading: Skin Care Market Radiant for the Foreseeable Future
While many elements of omics are in their infancy and some will remain impractical options, there is little question that these emerging disciplines will reshape the skin care landscape. These topics were the focus of a recent one-day conference hosted by Induchem that focused on the science and application of omics in the future of the skin care. (Since this article was written, Induchem was acquired by flavor and fragrance supplier Givaudan.)
It's Not All in the Genes
From the at-home DNA ancestry service 23andMe to Apple's ResearchKit software platform for (potential) consumer DNA testing to celebrities' heavily publicized health decisions based on genetic markers, it seems that genomics is getting all the headlines these days. Insights into the human genome and individual DNA sequences promise to expand humans' understanding of their origins and health.
Yet, according to Stuart Lindsey, Ph.D., a professor of physics at Arizona State University, genes tell just a fragment of the story. Lindsey highlighted the importance of proteomics (protein studies) in better understanding health outcomes (age of death, diseases, etc.). To acquire these insights, however, will require further breakthroughs in nano medicine, particularly electron tunneling for single-molecule detection.
Think Small
Another under-appreciated factor in skin and overall health is the microbiome, which comprises microbes, prokaryotes, eukaryotes and viruses and represents the most diverse but least understood biodiversity on Earth. According to Patrick Robe, Ph.D., of biotech firm Libragen, these microorganisms have an endless capacity to transform the world around them, including plants and animals.
Skin, the largest human organ, provides a physical and immunological barrier composed of a highly contrasted ecosystem featuring sebaceous, moist and dry sites. It is also home to much of the human microbiome. Robe noted that microbial variations are more dependent on the site than on the individual.
Metagenomics, the analysis of genetic material from environmental samples, can provide insights into the relationship between the microbiome and human health (disease, obesity, etc.). This analysis is not easy, said Robe. The metagenome contains about 8,000,000 genes, or about 300 times more genes than humans. Fortunately, the sequencing speed of this research is picking up, he said, and the cost is going down.
Robe added that, today, researchers only have a taxonomic view of the human microbial community, with no information about functional potential. Whole-genome sequencing (WGS) assists with this by allowing researchers to better understand the function of microbes. By mapping the functions and abundance of different microorganisms, a functional analysis can be developed. Robe concluded that this taxonomic and functional research is slowly migrating from populations to the individual, the next frontier in targeted microbiome insights.
Robe's colleague, Denis Wahler, Ph.D., outlined recent insights into enzynomics. Humans contain more than 75,000 enzymes in their bodies, which act as simple catalysts to speed up chemical rates for biological systems and metabolic pathways. A metabolomic skin analysis can uncover its biochemistry and relationship with ailments such as dermatitis, aging and acne.
Decoding Human Health
Health is a product of the genome and environment, said Stanford University professor Michael Snyder, Ph.D. He added that while sequencing of genomes is relatively cheap and fast, their interpretation is not. Genomic insights are crucial as gene expression can be impacted by skin influencers such as stress, UV light and topical products such as cosmetics.
In 2012, Chen et al., writing in the journal Cell, pioneered the use of omics to assess an individual's health.The research took place over 62 months, comprising sampling that took place at more than 100 timepoints. The researchers found seven viral infections as a result.
Microbiome insights, as noted above, are also taking off. Snyder explained that humans have 10 trillion human cells, but 100 trillion bacterial cells. It is no surprise, then, that the microbiome assists in digestion, generates essential vitamins and affects digestive health. It also shifts in composition during illnesses, which can act as a biological marker of ailments. Currently, said Snyder, digital apps and sensors are being deployed to consumers and researchers to gather deeper levels of microbiome detail.
Omics on the Shelf
The application of omics in personal care and beauty products is relatively limited at the moment, but there are significant opportunities, particularly in the area of hydration. Sarah Jindal of Mintel noted that hydration is a leading claim across categories such as color cosmetics, soap, bath and shower products, and skin care.
She explained that 65% of U.S. female anti-aging skin care users use a facial moisturizer regularly, while 60% of body care consumers believe it is important to regularly moisturize one's skin. About 79% of U.S. female soap, bath and shower product users and 60% of male users are interested in intensive moisturizing products. About 44% of U.S. women using soap, bath and shower products look for extra moisturizers in winter months, creating new seasonal opportunities for product developers.
Lipidomics, the study of the pathways and networks of cellular lipids, can provide insights into boosting skin hydration, Jindal noted. Genomic learnings, meanwhile, can support customization of skin care solutions for customers, while proteomic knowledge can support increased skin protection.
Personal care and beauty product manufacturers have often employed biomimetic ceramides to increase moisturization. In fact, about 90% of products containing ceramides claim moisturizing activity. Examples include OGX Hydrating Moroccan Argan Oil Dry Body Oil and CeraVe. The most common ceramide in skin care is ceramide 3. While topical application of ceramide-containing products can improve skin health, there are opportunities to explore genomic data to create products that stimulate consumers' own internal ceramide production.
These types of ingredients and formulations could lead to a future of self-adjusting "smart" skin care that allows consumers to use just a handful of products that work in various environmental and seasonal conditions. Some of these products may even employ seasonally harvested, skin-activated ingredients, with activity triggered by enzymes, proteins and microbes.
Insights into genomics could lead to more personalized skin care, said Jindal. She noted that 76% of U.S. anti-aging skin care users want products for their specific stage in life. At the same time, consumers are looking for products that offer more than mere convenience. This so-called "ultra personalization" can be seen in products such as Radiance-Plus Golden Glow Booster.
Jindal also highlighted products with integrated diagnostics, as with ioma skin care, which asks consumers to fill out an online questionnaire regarding their skin health, followed by a diagnostic visit to an ioma retailer, and CODAGE skin care, which provides consumers with skin care serums based on the results of an online "diagnosis." U Autologous takes this system one step further by actually harvesting fat-derived adult stem cells from consumers to create customized topical skin care products "using an individual's own growth factors." Similarly, SkinDNA uses cheek swab sample results to customize their customers' skin care. GeneU, meanwhile, offers in-store consumer DNA testing to apply to personalized skin care, while SkinShift, a less upscale offering, collects a cheek swab from a consumer, then issues a report and product suggestions based upon the results.
The Future of Customization and Protection
Jindal noted that genetic testing will become continuously cheaper, more accessible to consumers and offer more extensive gene mapping. This will create new competition among brands to add nuances to their services and products. Advances in proteomics could boost protection against UV exposure and air pollution by counteracting the expression of reactive oxygen species in skin cells. These insights could lead to the production of anti-UV products that can protect against PM 2.5, the finest, most dangerous particulate matter found in the air, including dust, dirt, soot and smoke, which can impact asthma, heart health and cause skin inflammation.
Jindal explained that protection is paramount, and that beauty companies have already begun addressing the impacts of pollution and the changing environment. For instance, Max Factor launched its "Smog Busters" campaign in China to encourage women to take beauty selfies while wearing protective face masks. Avon, meanwhile, launched its "urban dust" forecasting service to track environmental aggressors that threaten skin health, including "UV exposure, air pollutants, ozone, nitrogen dioxide, particulate matter and harsh weather."
An array of products have been launched to counteract environmental aggressors, including Peace for the Skin Bye Dust Mist, Skeyndor Urban White Anti-Pollution Shield Mist, Clarins' UV PLUS Anti-Pollution Sunscreen Multi-Protection Broad Spectrum SPF 50, Clayspray Ginsengtherapy—White Clay and Ginseng and Shu Uemura POREraser UV Under Base Mousse SPF 35 PA+++ Pink.
Looking ahead, Jindal explained that LED-integrated wearables and other tech could become part of consumers' defensive beauty habits, even as formulators incorporate new anti-pollution ingredients. In addition, booster serums could be launched to allow consumers to amp up existing products with an extra layer of protection. At the same time, beauty could be internalized with anti-oxidant ingestibles that offer protection within that works synergistically with externally applied products.