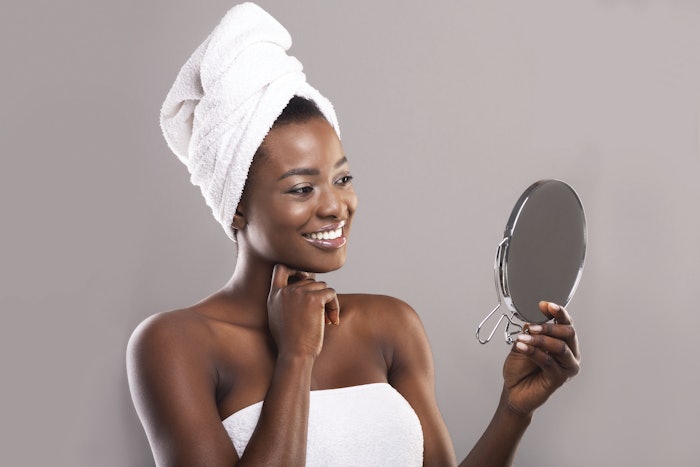 Global Cosmetic Industry recently spoke with industry insiders to learn how the beauty industry continues to adapt to the evolving preferences of today's consumer.
"Cleanical" Beauty
Ana Prieto, product manager, Quintis, says, "The 'cleanical' category has been a growing trend in the beauty industry over the last few years. It's not uncommon for consumers to be debating between a product that is perceived as natural but may not be potentially as effective, or a clinical lab-made product that can be considered targeted to a need, such as fine lines or acne. The cleanical movement directly addresses this and offers a perfectly balanced alternative focused on plant-based ingredients that are consciously lab formulated. Cleanical beauty entered the industry in line with increasing consumer awareness of ingredients and product efficacy, and brands are recognizing that consumers want to see real results but want to use ingredients they feel are safe and better for the environment."
Prieto continues, "Indian sandalwood oil is a multifunctional ingredient that provides multiple benefits to cosmetic product formulation and is a great example of what can be considered a cleanical ingredient. The active component in sandalwood oil, alpha-santalol, targets myriad skin issues, including well-aging, acne and inflammation, as it has been proven to be a natural anti-inflammatory, antimicrobial, and anti-pigmenting ingredient, along with being a powerful antioxidant from Quintis's recentcellular and clinical and studies."
Skin Benefits
Lee Reuveni, CEO, Jojoba Desert, says, "In light of today's economic, social and environmental challenges, we can identify rising trends that impact product development, such as health, science, sustainability and supply stability. Consumers are focusing more on products designed to improve their skin health and appearance—products that provide positive influence on the microbiome of the skin, improving skin barrier and providing protection against pollution and UV radiation damages. Natural and fermented ingredients play a big role in the rising trends in the industry, creating environmentally friendly, non-GMO, biodegradable products that offer active benefits to the skin."
Reuveni continues, "JD's recent product launches attend these exact concerns and trends, offering natural biodegradable and sustainable actives, for healthy glowing skin and hair.
"JD Lusteris [is] a unique premium emollient with superior sensorial effect, sourced from JD Jojoba Oil, created as a natural derived alternative to nonvolatile low viscosity silicones."
The executive concludes, "JD Lusteris is microbiome-friendly certified, offers multifunctional performance with extraordinary light silky sensory, as well as efficacy functions in the formulation such as sebum control properties, deep soothing effect, acne-prone skin improvement benefits, as well as hair and scalp protection. Produced through a green chemistry process, it is biodegradable, responsibly sourced, and eco-friendly and is suitable for multiple applications, including skin care, acne products, hair care, sun care, color cosmetics and more."
Kathy Choi, international sales manager, Spectra Colors, says, "Consumers concern and seek health much more than before; they are always looking for products for less vanity and luxury. Beauty ingredients are shifting [to] more simple and natural."
Check out more articles from Global Cosmetic Industry's September 2022 digital magazine.