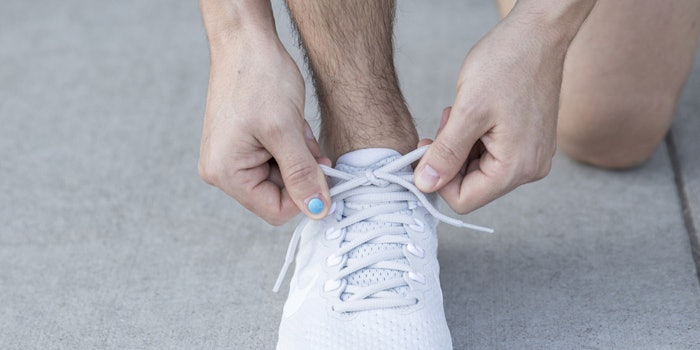 With CES 2018 underway, new tech launches are being unveiled left and right. 
The beauty industry has had its time in the technological spotlight with four breakthroughs being debuted at the Las Vegas event. 
Neutrogena Skin360
The latest app in the skin care game, Neutrogena Skin360 helps users gauge what is happening under the skin's surface. Neutrogena Skin360 and its companion, SkinScanner, can track pores, fine lines, wrinkles and the moisture levels of the skin, all from a selfie. Users are given a Skin360 score and product recommendations. 
For more information, please visit www.neutrogena.com
La Roche-Posay UV Sense 
A battery-free wearable electronic sensor (pictured above) designed to measure individual UV exposure. The new wearable is less than two millimeters thick, nine millimeters in diameter, able to store up to three months of data and designed to be worn for up to two weeks on the thumbnail. UV Sense will be available on a limited basis in the U.S. for the 2018 summer season and will launch globally in 2019. 
The HiMirror Mini Teams up With Alexa
The smaller version of HiMirror enlists the help of Amazon's Alexa to help track skin, skin care goals and command an entertainment center complete with news stories, weather forecasts, makeup tutorials and music. 
For more information on the HiMirror Mini, click here.
Foreo's UFO
UFO, according to the CES 2018 Exhibitor Directory, is a smart mask that puts spa-level facial treatments in the palm of your hand. Hyper-Infusion Technology - a unique combination of heating, cooling and T-Sonic Pulsations - optimizes skin's absorption of masks' active ingredients for results in just 90 seconds.
For more information, please visit: www.ces.com