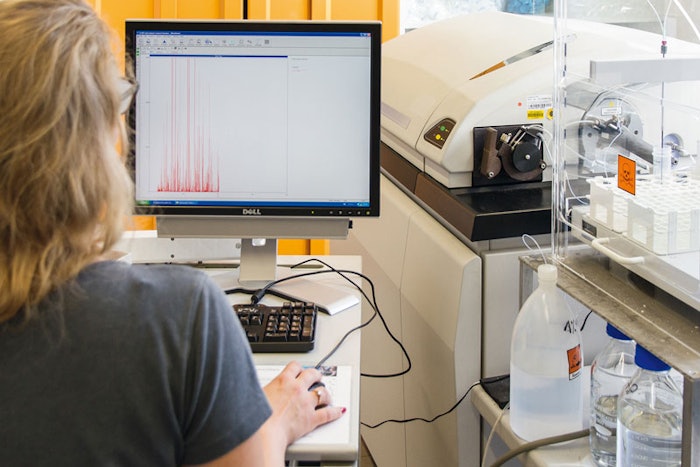 The Fraunhofer Institute for Interfacial Engineering and Biotechnology IGB, in Stuttgart, Germany, recently highlighted the work of scientist Gabriele Beck-Schwadorf and her team, who developed a new analytical method to identify nanoparticles in media such as sunscreens.
This work follows the labeling mandate in July 2013 by the EU Directive stating that if nano-sized ingredients are used in a product, the manufacturer must make this fact clear by adding "nano-" to the listed ingredient name. It is difficult to prove that nanoparticles are in lotions and other products, so new methods such as these are needed.
Her team refined an existing method based on the mass of titanium oxide, which through various particle measurements and calculations, can target the measurement of titanium particles to assess the number of nano-sized ones present. Compared with existing methods, this approach can detect down to trace limit amounts.
In addition, the method is fast—examining product samples in just minutes. Although with such public scrutiny over nanoparticles in personal care and related safety concerns, one might wonder if this is fast enough.