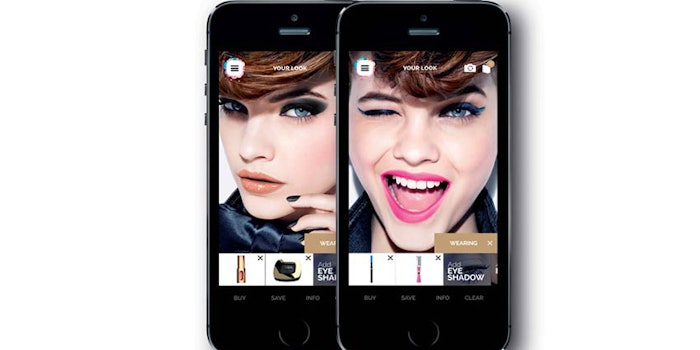 L'Oréal Paris and Image Metrics, co-creators of Makeup Genius, have "entered into a new phase of their partnership" regarding the augmented reality app, which already has 20 million users.
The technology has made it easier for consumers to virtually try products and purchase them on the spot. The new license will give L'Oréal access to additional Image Metrics technology. The partnership will deliver new features, products and functionality, according to the companies.
Of the agreement, Image Metrics CEO Ron Ryder said, "We share a strategic perspective for what is possible and as we develop even more advanced augmented reality technology it will drive experiences that are increasingly immersive and stunningly real."
"Entering this new era with Image Metrics will allow us to explore new possibilities and connect more than ever with consumers and offer them an easy, personalized and truly useful beauty e-routine," said Cyril Chapuy, L'Oreal Paris global president.