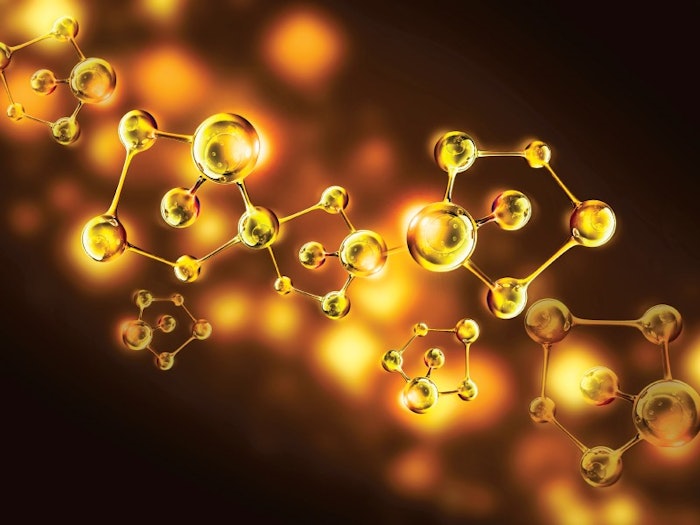 Jojoba Desert's natural JD Phyto-Or 1% (INCI: Simmondsia Chinensis (Jojoba) Seed Oil (and) 15 Cis-Phytoene/Blakeslea Trispora Mycelium Extract) leverages jojoba oil and concentrated phytoene to deliver natural active skin repair, enhanced skin elasticity, improved skin tone and healthy hair.
The supplier collaborated with Lycored to create JD Phyto-Or 1%, which harnesses biosynthesized phytoene via a non-GMO fungi produced through a controlled fermentation pathway.
The inclusion of JD Jojoba Oil enables complete solubility of phytoene and functions as a booster for hydration and sensory qualities, per Jojoba Desert.
The biodegradable ingredient technology protects and maintains the natural hydro lipid skin barrier, evens skin tone and complexion, reduces the appearance of wrinkles, enhances elasticity, and protects the skin from ROS (reactive oxygen species) originating from pollution and UV radiation damage. It also has benefits for hair wellness.
"Applying the benefits of phytoene and JD Jojoba Oil via JD Phyto-Or 1% in daily care routine will create a path for active, natural and sustainable cosmetics that prevent signs of aging and result in glowing appearance," says Lee Reuveni, CEO, Jojoba Desert.