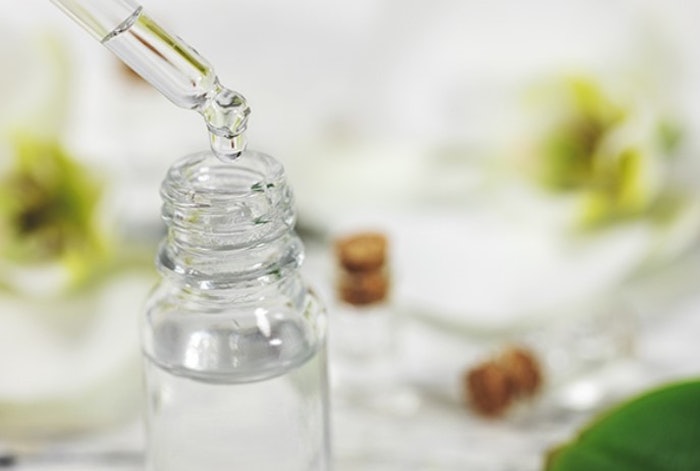 Ultra Chemical showcased its portfolio of technologies which include actives and biofunctionals, film-forming polymers and specialty naturals at NYSCC Suppliers' Day, held May 3-4, 2022.
Launches
Ultra showcased Jojoba Desert's JD Phyto-Or 1%, a clinically proven natural active for skin repair, enhanced skin elasticity and improved skin tone, featuring both JD Jojoba oil and concentrated phytoene.
Prototypes
Showcased at the conference were three new prototypes:
From EverCare: Mineral SPF 50 spray is an easy-to-use ZnO only SPF 50 spray that rubs in smooth without the white cast, offering better spread with more transparency than atypical emulsion and mimicking the feel and application of organic filters.
From EverCare: Mineral SPF gel cream provides a watery after-feel. This protecting gel cream provides a soft and smooth touch.
Soft Focus SPF 30 Liquid Foundation: A zinc oxide based foundation that provides coverage desired of a foundation coupled with protection of a UV filter.
Laura Szymczak, senior director, marketing, said, "We have a lot to talk about despite the last show being only six months ago. We will be highlighting a new clinical study around an algae-based active that helps decrease the ancillary effects of atopic dermatitis, as well as clinical studies focused on microbiota recovery for acne prone and UV exposed skin. There is also a new launch jojoba oil-based launch for skin repair and elasticity."
Jim Lynch, senior VP, global sales, added, "Our Zinc Oxide partner, EverCare, created several beautiful mineral-based prototypes that come in the form of a spray, gel, and moisturizer. The textures of each of these formulas paired with the rub in on skin and failure to leave a white cast is phenomenal and we are excited to share this with our customers."