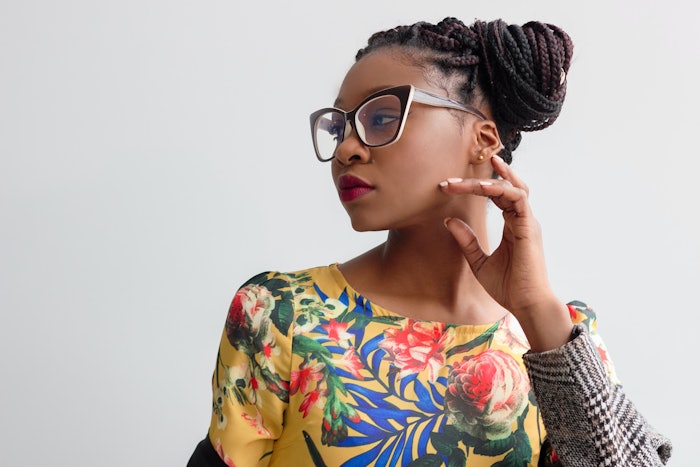 BASF Care Creations highlighted its "Human. Nature" beauty concepts at Suppliers' Day 2022 in New York, featuring inclusive beauty innovation to support textured hair conditioning, repair and styling, and claims such as detangling, strengthening and frizz management. The company also highlighted inclusive beauty technologies.
Video: Inclusive Beauty Innovation
For instance, the company's Z-Cote Sheer naturally derived zinc oxide UV filter dispersion delivers transparency and protection for skin types I-V. The low-whitening effect renders the technology applicable for sun and skin care applications, including daily wear products for all skin tones, per the company.
Meanwhile, an 87% natural technology comprising extracts of papaya, guava and Saxifraga sarmentosa reportedly counteracts age- and acne-related hyperpigmentation in melanated skin by returning skin to the look of its original natural color and overall homogenous tone.
Per BASF: "A clinical in vivo study with these ingredients used a combination of expert evaluations, photographs and self-assessment. The age-related hyperpigmentation study assessed volunteers with Fitzpatrick phototypes between III and IV, while the acne-related study looked at phototypes IV to VI. In both studies, the appearance of spots related to aging and acne were visibly reduced after 28 days."
Finally, BASF's ComfortBD is designed to "enrobe" the skin with full-spectrum CO2-derived CBD from American-grown organic hemp to mattify and soothe the appearance of red, irritated skin. (ComfortBD contains 0.2% or less of THC.) Per BASF: "After one week, clinical tests with ComfortBD showed significant improvement in the look of redness on the skin versus placebo. After four weeks, the look of shininess and oiliness was also significantly reduced."
"At BASF, we believe inclusive beauty is more than a trend—it's a business imperative," said Nader Mahmoud, vice president, personal care solutions, North America, at BASF. "Consumers want products that celebrate their differences while caring for the planet. Our solutions will bring greater inclusivity to the skin care, hair care and sun protection markets while meeting the market demand for high-performing sustainable products."