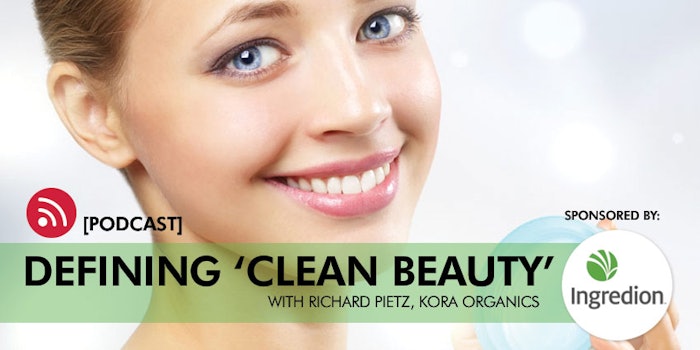 The idea of 'clean beauty' takes many forms. To some, it's about safety; to others, it's natural ingredients or short ingredient lists; or even all of these.
To gain perspective on how consumers define clean beauty, and why, we asked Richard Pietz, director of product development and technical sales for Kora Organics. Here's an excerpt from our discussion. Register below for free to hear the full podcast interview, sponsored by Ingredion.
What does the concept of clean beauty mean for consumers?
How I really look at it, working for a brand, is the definition of clean beauty for cosmetics and personal care... really pertains to the state and the content of the ingredients found in those products [the free-from, the safe, the less toxic, the natural, the organic, the wildcrafted]...—all these types of things are rolled up in it.
It think it's reflective of the times, where the ingredients tell the story, now.
Listen now: