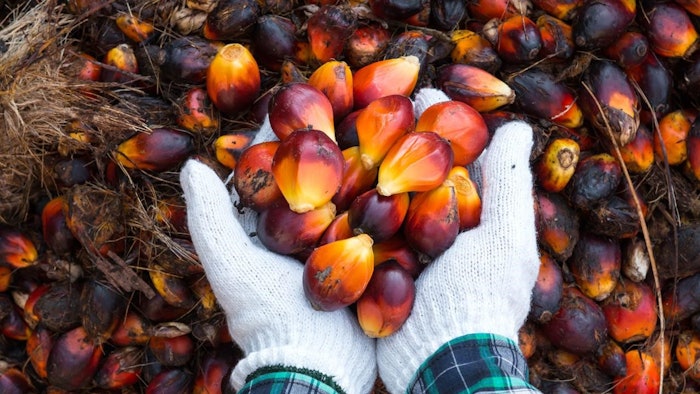 BASF has introduced a crypto blockchain platform for sustainable palm kernel oil to provide better traceability and ingredient transparency. The company worked with Bext360 to develop the platform.
Related: BASF and Vattenfall Partner on Hollandse Kust West Wind Farm Site
BASF procures its palm oils exclusively from sources certified by the RSPO, allowing the traceability of the ingredients down to oil mill level to reach 96% of its global palm oil demand in 2021. More information on the company's sustainable palm supply chain commitments, including its No-deforestation, No-peat and No-exploitation (NDPE) initiative, is available in the BASF Palm Progress report.
Marcelo Lu, senior vice president, Care Chemicals North America, said, "We are proud to advance our longstanding commitment to the responsible sourcing of sustainable palm ingredients by understanding how we can leverage the power of blockchain technology. Using this technology platform, we believe that the consumer will be able to access greater traceability for every step along the palm value chain – directly from the farm through to the end consumer. I am excited that we are exploring new ways to provide greater transparency and connect consumers to the products they trust and love."
Dan Jones, CEO of Bext360, said, "Our digital solution advances BASF's commitment to responsible sourcing practices while protecting shared interests in quality products for the consumer and data-driven land conservation systems. We are excited to be working with industry leader BASF, to provide proof of origin, authenticity and sustainability for these critical supply chains."