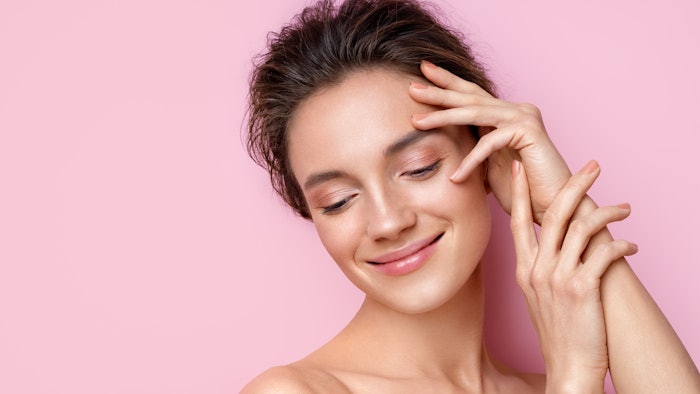 Circe Scientific has presented Pteroyouth (INCI: Resveratrol Dimethyl Ether (and) Picolinic Acid), a multifunctional cocrystal that enhances the anti-aging power of skin care products.
Related: What's Trending? Sun Care, Skin Care & Color Cosmetics
Pteroyouth combines pterostilbene with picolinic acid, a natural molecule in the human body and a tryptophan derivative that stimulates mineral absorption and the body's immune response. Benefits include:
Helping the skin maintain a healthy structure when exposed to UVA and UVB rays. 
Promoting an optimal cellular response so that the skin maintains its structure when exposed to ionizing radiation. 
Reinforcing the body's antioxidant defenses. 
Increaseing cellular production of Nrf2 and decreasing cellular production of NF-kB, helping the skin to modulate the inflammatory response.
Helps skin modulate pigmentation associated with environmental stress and age.
Enhanceing the activity of sirtuins which regulate cellular activities related to cell vitality and aging.  
Fernando Barrera, co-founder and CEO of Circe Scientific, commented: "After years of research, Circe Scientific has managed to create a product, Pteroyouth, which provides a solution to this need that we detected in the cosmetics industry. Its function is to improve the solubility of pterostilbene, to facilitate its administration, increasing its bioavailability and stability. As a result, we have a revolutionary product that improves the efficacy of cosmetic treatments."