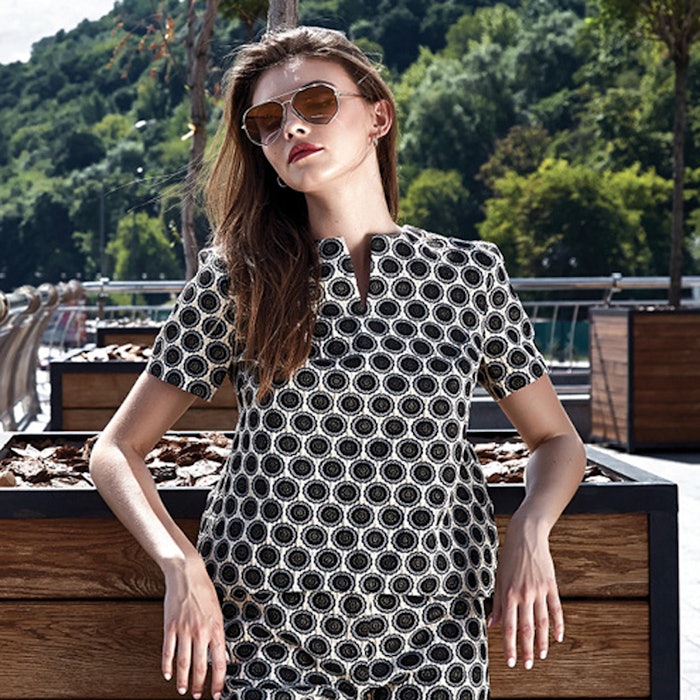 Sustainable Textures
Global Bioenergies has produced a new bio-based polymer for Clariant from its sugar-based isobutene. The resulting product contains more than 50% renewable carbon and therefore meets the ISO 16128:2016 standard for natural and organic cosmetic ingredients and products.
The rheology modifier impacts formulation viscosity, creating specific sensorial and texturizing properties for creams and lotions. The polymer can be applied as a 1:1 alternative to petroleum-based equivalents, according to the companies, allowing formulators and brands to improve the eco footprint of their products and brands without sacrificing performance.
Global Bioenergies is currently at work scaling up the ingredient for commercial volumes.
Elevated Sun Care
BASF presented unique sun care technology and formulation concepts at Cosmetagora Paris. The company presented Tinosorb S Lite Aqua (INCI: Bis-Ethylhexyloxyphenol Methoxyphenyl Triazine (and) Polymethyl Methacrylate), which allows for broad-spectrum UV filter performance and light formulations for anti-aging face care and general sun protection.
The water-dispersible material allows cosmetic manufacturers to reduce the UV filter load in the oil phase, according to BASF, allowing for more formulation flexibility and lighter formulations.
BASF also displayed a sun care regimen highlighting the technology, including a pre-sun Gentle Olive Scrub, two UV defense formulas, Dry Sensation Protecting Oil SPF 30 and Lite Sun Matrix Fluid SPF 50+, and a post-sun skin formula, Gourmet Body Balm.
Counteracting Skin Deterioration
Anti-pollution concepts have increasingly hit the mainstream, and now Sederma has released new sustainability data for its Citystem plant cell culture extract, which helps fight against visible and invisible pollution damage to the skin. According to the supplier, the ingredient is able to protect and restore the autophagic activity of skin cells, which could allow formulations to counteract any skin deterioration and detoxify cells.
Eye Contouring for Men
According to new research from Lipotec, the Eyeseryl peptide (INCI: Acetyl Tetrapeptide-5 (and) Water (aqua) (and) Butylene Glycol) improves appearance of the eye contour by minimizing the presence of baggy eyes, dark circles and skin damage in that area. The insight is particularly relevant for male consumers as men are reportedly more prone to lipid-related eyebags than women due to fat protrusion.
In the latest study, Lipotec worked with male volunteers aged 30–65 with baggy eyes. The researchers applied a cream containing 1% of Eyeseryl in a solution on one eye contour and a placebo cream on the other twice a day for 28 days.
The volume of puffiness under the Eyeseryl-treated eyes decreased by 29.7% after 28 days, according to the supplier. Lipotec added that 90% of volunteers rated the treatment positively and said they would be likely to recommend the product as an efficient anti-eyebag treatment.
Cherry Blossom Extract for Blue Light Defense
Naturex has presented new research on its Eutectys cherry blossom active, Eliorelys (INCI: Glycerin (and) Betaine (and) Water (aqua) (and) Prunus Cerasus Flower Extract), for protection against blue light damage. According to the company, 90% of people ages 20–65 years old use electronic devices daily, including an average of five hours in front of blue light-emitting screens, which have been found to damage human keratinocytes and live skin and cause skin aging similar to UVA radiation. Naturex's researchers found that human keratinocytes incubated with Eliorelys showed up to a 75% decrease in DNA damage in comparison with untreated cells.
Improving Complexion and Skin Uniformity
SEPPIC released new clinical data for the triterpene- and polyphenol-rich Taladvance (INCI: Glycerin (and) Water (aqua) (and) Centella Asiatica Leaf Extract), a nature-like active ingredient with properties that help improve skin complexion and protect overall skin balance.
According to the firm's clinical data, the ingredient improved skin uniformity and complexion 30 min after application and increased radiance by 58%. Additionally, the Ecocert- and China-compliant Taladvance was shown to boost skin's glow after 28 days.
Transdermal Magnesium
Natural Sourcing, LLC has introduced magnesium chloride flakes (INCI: Magnesium Chloride) and magnesium chloride oil (Brine) 31% (INCI: Magnesium Chloride Brine) to its portfolio, which is appropriate for skin care, bath/body and deodorant formulations. In skin care, the materials can support oily, red and irritated skin.
In addition, the company's magnesium chloride oil, which is produced from magnesium chloride flakes, can reportedly be absorbed transdermally as a magnesium supplement alternative.
Natural Microbead Alternative
Bio-on's Minerv Bio Cosmetics polyhydroxyalkanoates (PHA) bioplastic microbeads have received Natrue's "100% Natural" certification, the supplier says. The biopolymers are 100% biocompatible, biodegradable and made from renewable plant sources. Production is set to begin this year at new plant in Castel San Pietro Terme, Bologna.
Almond Oil Beauty
Blue Diamond Almonds' Global Ingredients Division has introduced non-GMO 100% pure sweet almond oil (INCI: Prunus Amygdalus Dulcis (Sweet Almond) Oil) for the formulation of cosmetics, personal care products, hair care, skin care and massage oils.
The company has reportedly conducted sterol tests to verify its 100% pure sweet almond oil is not blended. The material can be applied to the face or body for skin hydration and nourishing properties; the ingredient's mix of high mono-unsaturated fatty acids and polyunsaturated fatty acids allows for rapid absorption.