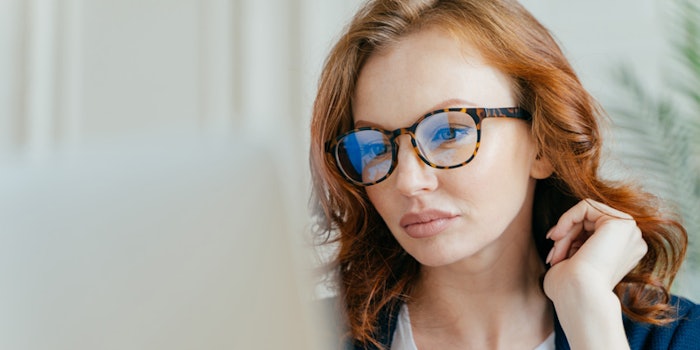 C'est la vie 2019! While last year delivered a number of important developments in the cosmetics and personal care products space, we expect 2020 to be equally, if not more, active.
Customers looking to refresh in the new year are pushing for clean and personalized skin care. In addition, companies are blazing new trends by using cannabidiol (CBD), influencers and artificial intelligence to expand their consumer base.  
At the same time, consumers have increasingly heightened expectations and greater influence over the market by demanding more transparency, ultimately creating greater risk exposure for the industry.  
We examine these trends and the anticipated regulatory implications below.
1. CBD is Still on the High
We have taken a full spin around the sun, and while a year has passed since the U.S. Food and Drug Administration (FDA) passed the 2018 Farm Bill, the FDA has yet to propose any cannabidiol (CBD) regulations. In December 2019, the Farm Bill defined hemp and removed it as a controlled substance, opening the gates for controversy over whether CBD derived from hemp is legal.  
While the regulatory regime remains unclear, CBD sales continue to flourish. While major online retailers and websites ban the sale or advertising of CBD products, companies have still been able to find loopholes to push their products out. Consistent with the rising popularity of CBD, a study issued in the middle of last year reported that the collective market for CBD sales in the U.S. will surpass $20 billion by 2024. 
Before departing from the FDA, former commissioner Scott Gottleib established a working group to evaluate the possible legislative pathways to regulate CBD and "make recommendations" on CBD legislation to Congress. On that initiative, the working group held a public meeting in May 2019 and collected more than 4400 comments from the public.  
The working group has insisted that it will apply a "rigorous and science-based approach" to formulating its regulations on CBD products. Still, the working group has indicated that "many unanswered questions and data gaps about CBD toxicity" remain.  
While the working group announced it would report on its progress by early Fall, in October 2019, it advised that it was working quickly to further clarify its regulatory approach. Still, both the FDA and Federal Trade Commission (FTC) have been actively monitoring CBD sales and issuing warning letters to companies who advertise CBD products as capable of treating diseases.  To date, the FDA has approved only one CBD drug, Epidiolex.  But, just this month, an over-the-counter CBD-infused pain relief cream received product listing certification from the FDA, signaling that approval for additional CBD drugs may be in the foreseeable future. 
In addition to the FDA and FTC's enforcement activities, 2019 saw a marked uptick in private actions against CBD manufacturers for various reasons, including, claims that a product did not contain the amount or type of CBD advertised, misrepresenting a CBD product as a dietary supplement, and a shareholder-derivative action following a stock drop. This year has already seen new claims against CBD companies, including an alleged violation of the American Disabilities Act (ADA). Private party litigation, especially driven by putative class action attorneys, is likely to continue in 2020 while CBD regulations remain in limbo. 
Meanwhile, the SAFE Act was introduced in March 2019 by Representative Ed Perlmutter (D-CO), seeking to prohibit the penalization of depository institutions for providing banking services to legitimate cannabis-related businesses by creating a safe harbor. This bill illustrated some movement toward the legal introduction of CBD  into our economy. But, the greatest authority—the FDA's regulations—remains to be seen. 
In the meantime, CBD manufacturers and distributors are vulnerable to consumer claims and government enforcement risk. 
2. New Year Resolution: Healthy Beauty 
Consumers wanted it. Brands delivered. Now retailers joined the trend. The concept of healthier beauty has emerged with brands making claims of natural, clean, free-from and other related languages. 
Even larger beauty larger enterprises have hopped on the band-wagon. Retailers too have caught on by devising their own programs for marketing products that they deem fit the profile of better-for-you products. Retailers' independent clean beauty certification, however, creates new risks and liabilities. There is no consistency across retailers and thus, no uniform standard. 
Adding to the confusion, to date, neither the FTC nor the FDA has defined natural or related terms as used in cosmetic products. This lack of clarity prompted Rep. Sean Patrick Maloney to introduce the Natural Cosmetics Act in November 2019. As Rep. Maloney pointed out "under the 1938 Federal Food, Drug and Cosmetic Act, falsely labeling products as natural does not qualify as misbranding and the FDA currently has almost no authority to take these products off the shelves." The Natural Cosmetics Act would define the terms "natural" and "naturally-derived ingredient" as used with personal care products. Cosmetic products sold, labeled, or represented as natural would need to contain at least 70% natural substances, excluding water, to use the term. 
To maintain accountability, the bill requires suppliers to conduct Carbon-14 testing which they must submit to manufacturers.  The bill would also give the FDA authority to issue a cease distribution order, public notice on the FDA website, and voluntary recall authority of any product deemed misbranded under this act.
While the term "natural" remains undefined, class actions for alleged misbranding based on use of this language continues.  The use of the term "natural fiber" cost one cosmetics seller $3.25 in August 2019 to settle a class action alleging that the company false marketed a mascara product that contained synthetic ingredients. In October 2019, a class action was filed against a personal care products company for its natural remedies product line, alleging the products' labeling was misleading because they contained synthetic and abrasive chemical ingredients. 
In the same month, under the guidance of the National Advertising Division (NAD), a company elected to remove claims that its product was "comprised of natural plant extracts designed to promote rapid skin repair" to avoid any misrepresentation of its marketing message. Already this year, the NAD referred a matter to the FTC involving a product advertised as a natural alternative to prescription medications.  
In 2020, we may see continued attention to the natural and clean beauty space but with a shift from brands to retailers. That is, consumers may bring claims premised on reliance on retailers' clean stamp of approval even though products contain synthetic ingredients or otherwise do not conform with consumers' reasonable understanding of the clean beauty campaign. 
We may also see an increase in consumer education and transparency, with brands that may not be adopting the strictly clean model explaining why the need for chemicals, e.g., preservatives, is, in fact, healthier for consumers. So, the amorphous natural or clean beauty will stay on the top of legislators', brands', and retailers' 2020 developments. 
3. Conscientious Products: What Consumers Want to Know
Related to clean cosmetics is the concept of conscientious consumerism.  For cosmetics, this breaks down into two categories: ingredients and business practices, both of which can be coined "sustainable and ethical." Ingredients include those that are advertised as cruelty-free, organic (which is a regulated term) and vegan. Business practices concern ethical sourcing, fair trade, environmentally friendly, thoughtful packaging, waste management and philanthropic mission.   
Animals were front and center for ethical beauty in 2019. This year, California's Cruelty-Free Cosmetics Act (Cal. Penal Code § 597) went into effect. California is the first state to ban the sale of animal-tested cosmetics. Nevada passed a similar bill that also took effect last month. In November 2019, members of the Senate and House introduced companion bills, the Humane Cosmetics Act, which would restrict the use of animal testing for cosmetics. 
Testing aside, the other critical piece of a conscientious brand is the products themselves and how they are marketed. Adopting a conscientious model can lead to legal mishaps. In September of last year, the FTC settled a complaint with a retailer for nationally marketing bath and beauty products as 100% organic and certified organic when they did not meet the U.S. Department of Agriculture's (USDA) requirements. In addition, the retailer advertised products as vegan even though certain products contained non-vegan ingredients like honey and lactose. The FTC found that the retailer's marketing claims were misleading to consumers.  
4. Influencers: Impact with a Price
Influencers continue to be a popular resource (and significant spend) for brands looking to market their products, with the FTC keeping a watchful eye. At the end of 2019, the FTC issued an updated guide laying out the agency's rules for when and how influencers must disclose sponsorships to their followers. The FTC impressed that this disclosure responsibility ultimately falls with the influencer but companies should be equally aware and encouraging their influencer partners to adhere accordingly. Although the FTC last issued a mass of letters in 2017, this recent guidance activity indicates that the FTC still treats influencer conduct as a top priority. 
Separate from the issue of disclosure is the concept of fake influence. In October 2019, the FTC settled a matter with a company that inflated customers' social media presence by creating fake indicators, including followers, subscribers, views and likes on various social media platforms. In its complaint, the FTC explained that "[i]f these metrics are misleading because they are faked, that could induce consumers to make less preferred choices… [thereby] undermin[ing] the influencer economy and consumer trust in the information that influencers provide."  We expect that the FTC will continue to closely monitor companies' use of social media to sway consumer activity. 
In addition to the FTC, private class actions of 2019 exposed the harm an influencer relationship can cause to both an influencer and a company. The infamous Fyre Festival provoked a number of lawsuits for deceptive advertising, at least one of which focused on the festival's social media campaign violating the FTC's regulations. In August 2019, two years after the failed festival, the trustees of Fyre Festival's bankruptcy case sued celebrities involved in promoting the festival to recover the monies paid to them. The complaint pointed out that the models and influencers that were paid to promote the festival did not indicate to their fans and followers that they were paid to do so.  
As companies continue to shift away from traditional marketing (e.g., magazines, television) and into internet advertising, they can anticipate increased risk exposure that may be insulated with the requisite influencer contracts and social media compliance policies. 
5. Capitalizing on a Pretty Face: Celebrity Cosmetics 
Capitalizing on consumers' quest for clean and ethical beauty, a number of popular celebrities have started independent beauty companies and products promising consumers exactly what they are looking for in a brand—healthier and higher quality. Long-standing beauty conglomerates recognize the value of celebrity branding, prompting newsworthy partnerships. The success of celebrity-founded wellness and beauty brands despite public critique and litigation, provide model templates to the emerging brands of 2020. While there hasn't been a surge of enforcement or private lawsuits yet, celebrity-backed cosmetic brands face increased liability exposure based on their profile alone.
6. Consumer Reviews—But Are They Really?
In addition to influencers, consumers can have the same impact of improving a brand's reputation and appeal. In 2017, the Consumer Review Fairness Act (CRFA) took effect, making it illegal for companies to include standardized provisions that threaten or penalize people for posting honest reviews. This past year, the FTC brought its first actions under the CRFA. As the FTC explained, "[m]any online shoppers use customer reviews and ratings to get information, but these companies used gag clauses in their form contracts to stop customers from posting honest but negative feedback." The companies entered consent orders with the FTC that included injunctive and other relief related to the use of form contract terms that prohibit or otherwise restrict consumer reviews and to notify affected consumers that the challenged contract provisions are void, and that they have the right to post honest reviews online.
On the flip side of controlling negative reviews is managing the infiltration of positive reviews. Issues arise, however, when those reviews are false. In October 2019, the FTC brought a complaint for two violations under the Federal Trade Commission Act: (1) making false or misleading claims that the fake review reflected the opinions of ordinary users of the products and (2) deceptively failing to disclose that the views were written by the company's CEO and her employees. Specifically, the company's CEO encouraged its employees to post fake reviews about their products and provided specific instructions to do so.  
The FTC's activity in 2019 cautions companies to allow consumers to freely and honestly speak about products.  
7. Consumer Drivers: Transparency and Technology 
While consumers have generated a wave of clean and ethical beauty, this is largely lead by increasingly educated consumers. With consumers more engaged and the rise of consumer advocacy groups, we see greater attention from legislators and the industry alike. This may prompt more transparency from testing to disclosures. For example, companies are starting to include batch numbers on products so that consumers can look up the history behind their purchases and verify quality. Brands are also putting themselves front-and-center at the forefront of cosmetics legislative reform (more on this below). 
The other impact of the consumer is the desire for individuality and diversity. We see a growth in personalized beauty, instead of one size fits all.  Playing off customized beauty, coupled with consumers' increasing online shopping (as opposed to shopping at brick-and-mortar) and improved artificial intelligence, the effect is technology that allows consumers to conveniently try on cosmetics from anywhere, assess skin care needs without a visit to the dermatologist, and create their own palate.  What has been coined "smart beauty," this type of technology will play an increasing role in innovative cosmetics.  But, as these new, convenient forms of technology collect consumer data and information, it may present privacy challenges that will attract the attention of government agencies and plaintiffs' counsel.  To the extent these applications and devices do not deliver on their promises, litigation risk sounded in misrepresentations and potential fraud is also in play. 
8. Considering Subscription Services? Read the Fine Print
Subscription services continue to infiltrate the market across all industries from clothes, to food, to television.  A leader remains the cosmetics and personal care products industry as beauty was one of the first to enter the market.  Subscription services, however, present unique risk exposure related to auto-renewal and cancellation, unsolicited marketing (whether through regular mail, e-mail, and text messaging), and privacy issues.  For example, in September 2019, the FTC obtained an injunction against an online beauty retailer that advertised a free trial but placed unauthorized charges on customers' credit cards every month and made it difficult for consumers to cancel their subscriptions.  Such deceptive actions run afoul of the FTC Act, Restore Online Shoppers' Confidence Act (ROSCA), and the Electronic Fund Transfer Act. Depending on companies' use of information collected, it may also implicate the Telephone Consumer Protection Act and other consumer privacy laws.  Companies should take the new year to evaluate internal policies and consumer agreements to ensure compliance. 
9. Class Action Trends
As discussed above, the natural and clean beauty products remain a target for class action litigation.  At the end of 2019, a cosmetic company reached a $1.7 million settlement in a class action premised on the marketing of products as "high-performance naturals" when they contained synthetic ingredients.  A similar lawsuit is pending against a personal care products company for marketing its skin care and hair products as natural while they allegedly contain synthetic ingredients.  Class actions in the name of clean beauty are expected to continue in 2020 with retailers serving as the new big fish to fry.
Cosmeceuticals (that is, products sold under the auspices of cosmetics that make medical claims) and anti-aging claims remain additional sources for consumer class actions.  Now on appeal is a consumer action filed against a beauty corporation for unlawfully marketing an anti-wrinkle product in violation of the FDCA and an ongoing lawsuit involving a lotion that conveys it will firm and tighten skin.  The FDA also issued two warning letters at the beginning of 2019, to companies selling, among other products, face masks and creams that purported to treat diseases and therefore constituted new drugs but lacked pre-market approval.  These matters underscore the importance of claim substantiation (i.e., reliable scientific support) and careful consideration of claim wording so as to not step into health claims territory.
Of course, CBD will likely have a leading role in putative class action litigation, especially while regulation thereof remains unclear.  However, a recent decision in the Southern District of Florida to stay a lawsuit filed against a CBD manufacturer while the FDA finalizes its CBD regulations may impact lawsuits in other states.  The Court justified that the case would benefit greatly from the FDA's anticipated regulatory framework. 
10. Will 2020 Be the Year for Cosmetic Regulatory Reform? 
On December 4, 2019, the Subcommittee on Health of the Committee on Energy and Commerce held a hearing entitled, "Building Confidence by Empowering FDA to Improve Cosmetic Safety." Chairwoman Anna Eshoo proclaimed that the FDA, through its limited inspection of imported cosmetics has found some "scary problems," emphasizing that it is time for "strengthening the federal standards to make sure the products used by virtually every American every day are safe."  The committee heard testimony from the FDA and industry members regarding issues addressed by proposed legislation, the Cosmetic Safety Enhancement Act of 2019 (introduced by Rep. Frank Pallone, Jr.) and the Safety Cosmetics and Personal Care Products Act (introduced by Rep. Jan Schakowsky).  Points raised included (i) enabling the FDA with stronger enforcement mechanisms, including the ability to issue mandatory recalls and (ii) establishing requirements for registration and testing that may vary between smaller indie companies and larger cosmetic conglomerates.  
As noted above, other legislative efforts include the Natural Cosmetics Act, which seeks to define the term "natural" for cosmetic products and Human Cosmetics Act, which hopes to establish a ban on animal testing.  In addition, under consideration by Congress, is the Children's Product Warning Label Act, which pursues prohibiting sales to children of cosmetics containing talc unless they include a specific warning or the cosmetic is demonstrated to be asbestos-free.  This Act is reinforced by FDA research this past year that revealed asbestos in make-up targeted at children and prompted a voluntary recall of cosmetic products.  
Year after year, we have asked, will this be the year for cosmetics reform? There's no true indicator, but the voluntary recalls of 2020 and initiatives by Congress to hear the testimony of cosmetics-related issues signal that there may be progressive movement. 
We continue to monitor all of these cosmetics and personal care products matters and look forward to helping you succeed, compliantly in 2020. 
About the authors:
Tonya Esposito is a Litigation partner in Seyfarth's Washington, DC office. She can be reached at (202) 828-5375 or [email protected].
Renee Appel is an associate in Seyfarth's Litigation department in Washington, DC. She can be reached at (202) 828-5371 or [email protected].