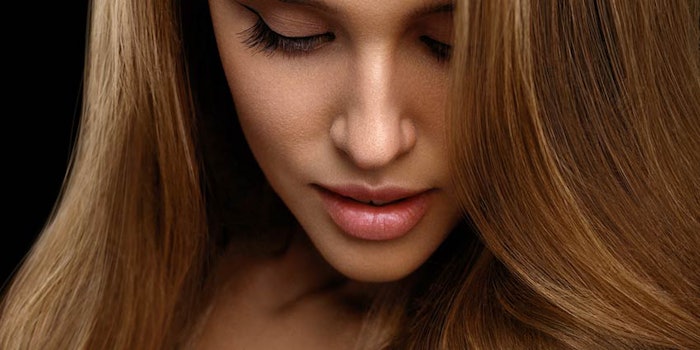 Next to skin care, hair care is one of the leading innovation space for functional and active cosmetics. This year's in-cosmetics Global featured a wide range of new introductions.
Naturex presented Tillandsia Eutectys BP (INCI: Propanediol, Betaine, Aqua, Tilandsia Usneoides Extract), also known as Angel's Hair, is derived from a plant that clings to trees and collects runoff water for its nutrition. Applied in hair care, the ingredient can boost hair suppleness in masks, lotions, spray hair creams, conditioners and shampoos. It can also reduce friction and ease combability.
Givaudan introduced ResistHyal a bio-active ingredient that acts on the keratin infrastructure to offer multifunctional effects on dull, coarse hair, including hydration, thicker and tighter cuticles, anti-frizz, shine, softness and pollution defense.
Chemyunion presented Go Blond (INCI: Water (and) Linum Usitatissimum (Linseed) Seed Extract (and) Polyquaternium 7 (and) Sericin (and) Fibroin (and) Hydroxypropyl Starch Phosphate (and) Guar Hydroxypropyltrimonium Chloride), which reduces damage caused during the hair coloring process by forming a film around the hair. Go Blond can reportedly positively impact the melanin of hair without upsetting the underlying hair structure.