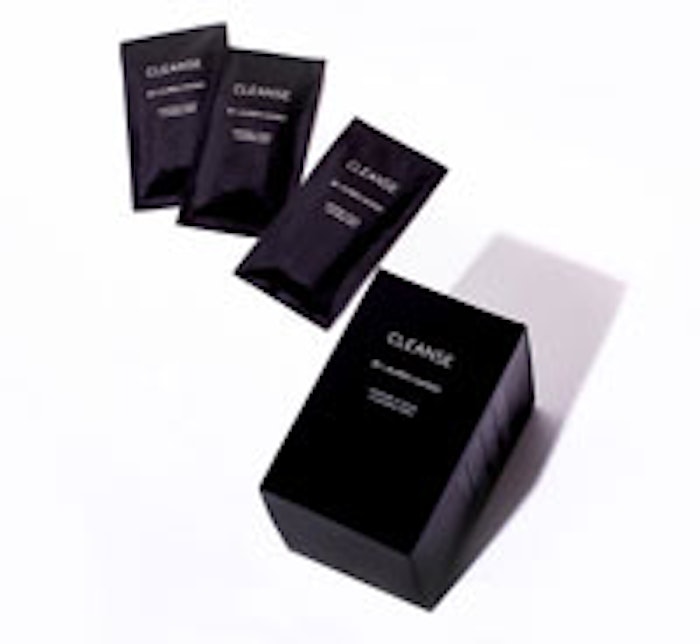 As personal care wipes are reportedly growing, Lauren Napier launched Cleanse, a hypoallergenic facial cleansing wipe and makeup remover.
Cleanse is developed with stretchable cotton fabrics to remove dirt and makeup and exfoliate the skin's surface.
Each packaged box comes with 12 individual wipes, formulated with premium ingredients.
Benefits
The aloe ingredient maintains a high water content, which helps prevent skin from drying out.
Loaded with vitamin B, the chamolilla ingredient reduces redness and growth of acne and bacteria on the skin's surface.
The cucumber ingredient is full of vitamin C, which prevents inflammation, refines pores and tightens and tones skin, while also balancing oils on the skin's surface.
Oat kernel extracts are also added to the wipes to retain skin's moisture, while marshmallow root extracts were included to calm irritated skin conditions.