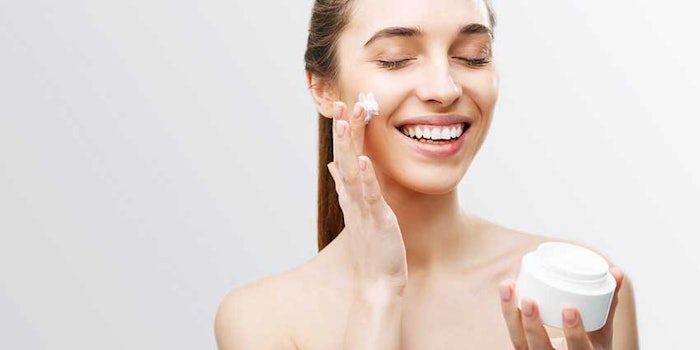 SymLite G8 (INCI: Glyceryl Caprylate) by Symrise AG was designed to improve cosmetic shelf life while enhancing skin care benefits. The ingredient was developed in cooperation with Oleon, a specialist in natural-based oleo chemicals.
Glyceryl caprylate functions as a skin conditioning agent and emollient to strengthen skin's barrier. In addition, its emulsifying properties help to stabilize oil-in-water-emulsions. Certified for its sustainable production, the ingredient is suitable for use in all kinds of cosmetic products, especially natural cosmetics. It also offers producers of conventional cosmetics an alternative to increase the proportion of sustainable ingredients in products.

Yohanna Sander, senior global product manager of product protection for Symrise, explained how the idea for SymLite G8 came to be. "Consumers expect their cosmetic products to be made from sustainable raw materials produced in an ecologically and ethically responsible manner. At the same time, they should provide more benefits. . . With our naturally derived, multifunctional ingredient, SymLite G8, we're taking another big step in making our product portfolio greener and more sustainable."
Learn about SymLite G8 by visiting Symrise AG.