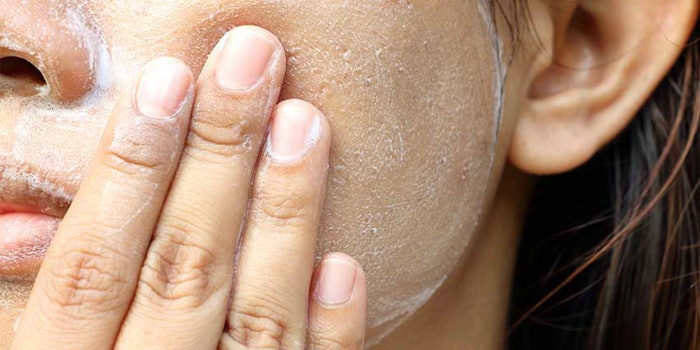 FK Exfoliate (INCI: Keratin) is a natural alternative to synthetic exfoliants for the skin. It is derived from ethically sourced New Zealand sheep wool.
According to the Keraplast, the ingredient is 91% homologous with human keratin. As such, its use results in reduced irritation, in comparison with minerals and seed/shell exfoliants. This is due to softer abrasion properties—ideal for sensitive skin.
For more information, contact Keraplast.