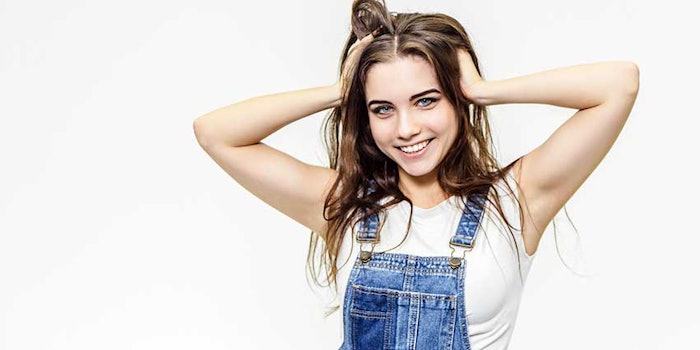 FK Scalp (INCI: Keratin (and) Hydrolyzed Keratin (and) Oxidized Keratin (and) Water (Aqua)) prevents the effects of pollution on hair health and hair loss by improving follicle anchoring.
Keraplast reports the FK Scalp protein and peptide combination stimulated skin cells to proliferate by up to 160% faster than a placebo while simultaneously stimulating human keratinocyte migration and the expression of collagens IV and VII, thus improving the anchoring of follicles. This promoted scalp health through the shedding of cells and the avoidance of follicle clogging by bringing healthy cells to the surface more quickly.
The ingredient's anti-inflammatory agent reduced the PGE2 response in cells undergoing inflammatory stress by up to 70%, reducing scalp inflammation, itching and premature hair follicle death. This reduction in PGE2 response enabled maintenance of root nourishment and hair density.
See related: Keratin Blend Anchors Follicles and Prevents Pollution-induced Hair Fall.
The ingredient therefore is proposed to protect the scalp from exposure to oxidative stress from pollution such as particulate matter, gases like sulfur dioxide and nitrogen dioxide, as well as heavy metals and volatile organic compounds. The company also claims it contains higher levels of cystine than any other protein material, scavenging free radicals before they cause scalp damage.
For more information, contact Keraplast.