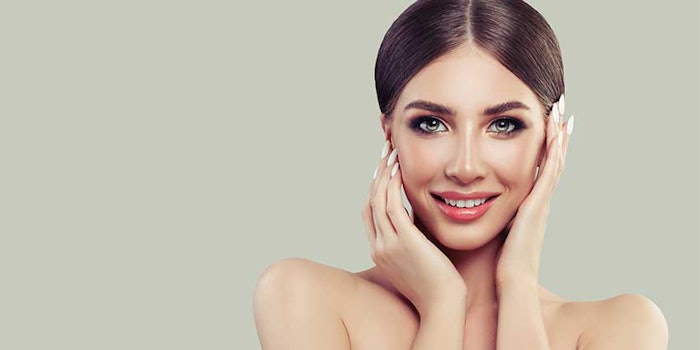 Laboratoires Expanscience offers three different ingredients, including two new launches, that benefit the skin, resulting in a brighter and radiant appearance with protection and hydrating benefits.
Sweetone (INCI: Saccharide Hydrolysate (and) Maltodextrin) is a concentrate of active molecules from Schisandra sphenanthera berries, to comfort and soothe sensitive skin and reduce redness.
See related: Addressing Melanin and Irritation for an Even Skin Tone

Of the two new ingredients, Skinhairgium Bio (Lepidium Meyenii Root Extract (and) Maltodextrin) is a cellular energy booster obtained from Maca root, provides a radiant and luminous complexion. The company claims that after eight weeks of use, more than 35% of test panelists found their complexion to be more radiant whereas 25% found their complexion to be brighter.

The second new ingredient, Algaenia (INCI: Glycerin (and) Propanediol (and) Water (Aqua) (and) Chlamydomonas Acidophila Extract) contains a concentrate of peptides extracted from microalgae—positioned as a "cocoon" for the skin with protective qualities. By acting on different levels of the inflammatory cascade, the ingredient helps the skin to resist sensitization and allergic reactions while moisturizing and soothing it.
 
The company claims that when used on normal skin at 3%, Algaenia limits inflammation after induction of erythema by chemical stress. At the same level, the ingredient was found to rebalance various markers of inflammation such as cytokines, or hydration markers such as NMF and involucrine.
 
For more information, visit the Laboratoires Expanscience website.