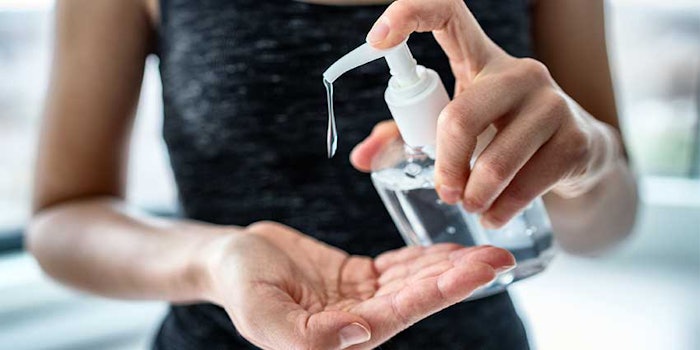 Related: Floratech Joins the Hand Sanitizer Production Drive
Floraesters K-20W is reported to have high substantivity even after rinsing with water. It acts as a fragrance fixative, enhances skin hydration and is soluble in alcohol. Furthermore, it offers optimum benefits for moisturizing products and can be used in formulas that benefit from lasting effects.
A clinical study comparing Floratech's test hand sanitizer formulation, including the active, with a commercial product was conducted in a panel of nine women ranging from 33 to 60 years in age and with dry lower legs. The duration of the study was 4 hr and comprised five consecutive applications of the test samples at least 1 min apart and no more than 5 min apart under controlled temperature and humidity conditions. Skin hydration was determined by measuring capacitance with a corneometer.
Previously: Jojoba Oil Prolongs Fragrance Release
Ten minutes following the application of the test samples, the sites treated with the formula containing 1% K-20W showed skin hydration increased by 39%, while the marketed product showed no increased skin hydration (p< 0.05). All formulations contained 62% ethanol.
The company described this mechanism of action: at room temperature, the alcohols and salts of the fatty acids in the hydrolyzed jojoba esters generally align in an ordered geometry. When glycerin is added to the formulation, the hydrolyzed jojoba esters break free of this highly ordered geometry, thereby trapping the glycerin. Therefore, when the hydrolyzed jojoba esters form a film on the skin, the glycerin molecules are incorporated within this film, thereby increasing the bio-available hydration potential of glycerin.
For more information, contact Floratech.