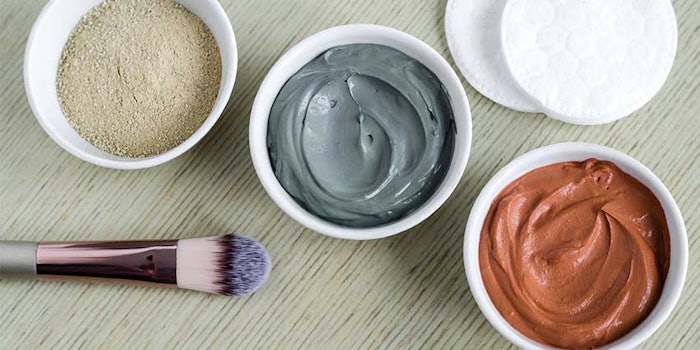 Related: Nutricosmetic Proven to Erase Lines and Wrinkles
Bentonite is a powder derived from volcanic ash that is said to have a range of benefits from digestion to skin care. In the context of skin care, bentonite absorbs oil and can draw out bacteria and unwanted substances without irritation—such hygiene claims are particularly relevant to the current pandemic. According to Medical News Today, other benefits for bentonite clay include toxin removal, poison ivy treatment, aiding in weight loss and digestion problems, and even sun protection.
Bentonite-based clay masks are growing in popularity, especially among consumers looking for solutions to acne-prone skin. Reportedly, some consumers are buying pure bentonite powder and making DIY products by mixing the powder with water or apple cider vinegar. People also are increasingly seeking self-care activities at home and embracing natural ingredients such as clay in their beauty routines.
Specifically, the Facebook for Business analysis from May 2019 to May 2020 recorded the term bentonite grew in conversation popularity by 3.4-fold year-over-year and 1.6-fold month-over-month. Driving this conversation were mostly women in the 25-34 age range, but a large increase in conversation also was noted in men ages 65+.