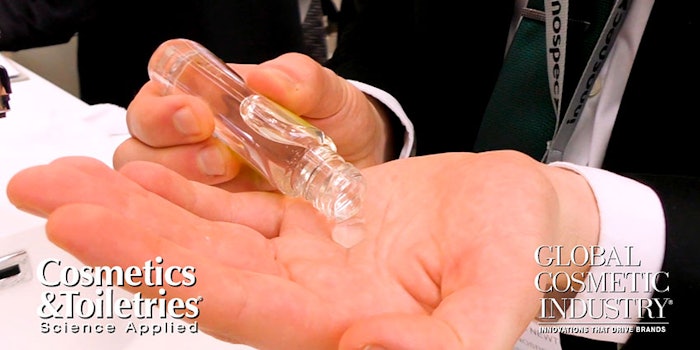 Hair styling can have synergies? Yes, according to Innospec. As described in this video, recorded during in-cosmetics global, silicones can be worked into extreme condition formulas to retain natural curl without frizz.
In addition, Innospec, as a major representative for Marinova, describes Maritech Reverse and Maritech Bright ingredients. Used for skin lightening, they are derived from sustainable seaweed.
Finally, demonstrated here is the two-in-one daily facial wash/shampoo and mask concept, which employs kaolin to cleanse skin. In addition, the "gentle locks" micellar shampoo was designed for clarity and a lower pH, to work with organic acid preservatives.
Watch now!