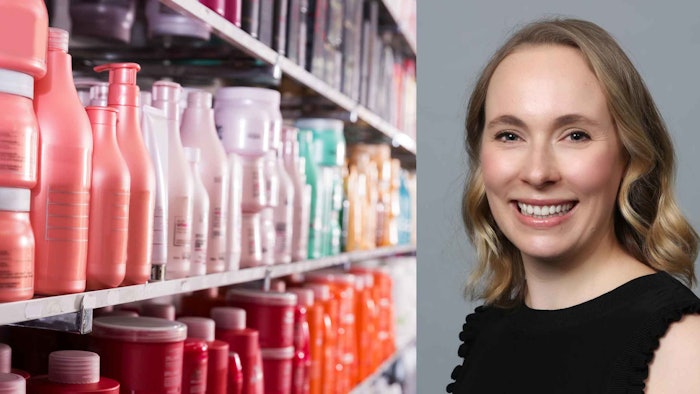 Innovation is notoriously difficult, with up to 90% of new brands failing to stay on the shelf past their second year in the market.
According to PopSugar, for many founders, the "why" behind a brand is what drives them to create a business in the first place — and this idea is often what keeps them motivated when faced with potential failure. "That's why industry experts agree that focusing on a product's concept and point of distinction is what sets up a beauty brand for success in the long run," per the source.
What other factors drive a brand's long-term success? We'll learn next month at the 4-day Beauty Accelerate Virtual event, where NIQ's (formerly NielsenIQ's) Anna Mayo will present on "Decoding Beauty Innovation."
This session will take a deep dive into the state of innovation in beauty, including the top launches of 2022, and the main themes that are driving innovation forward. It also will share lessons learned and case studies on how brands can identify compelling concepts, develop successful products and activate in the market to increase their long-term chances.
Attendees will come away with new insights to fuel business planning, marketing and product development.
>>>REGISTRATION IS NOW OPEN FOR LIVE/ON-DEMAND ACCESS.<<<
About Our Expert
As a vice president for NIQ's (formerly NielsenIQ's) Beauty Vertical, Anna Mayo is an innovative thought leader within the beauty and personal care retailing space. NIQ's beauty and personal care insights cover 100 global markets, providing the industry's most total view into omnichannel consumption and, in turn, empowering the next decade of beauty.
Throughout her 10 years at NIQ, Mayo has worked with cross-functional teams to deliver proactive, industry-shaping insights and guide some of the world's largest CPG clients through behavioral shifts and consumption trends. In her current role, Mayo partners with beauty and personal care clients to develop cutting edge solutions, leverage new technology, drive marketing and sales strategies and identify unmet consumer needs.
In addition, she is responsible for leading thought leadership for the Beauty Vertical, serving as an industry expert and appearing in broadcasts and publications such as Women's Wear Daily and FOX Business, most recently.
Mayo has a Master's in Business from the University of Connecticut and resides in Connecticut with her husband and two children.