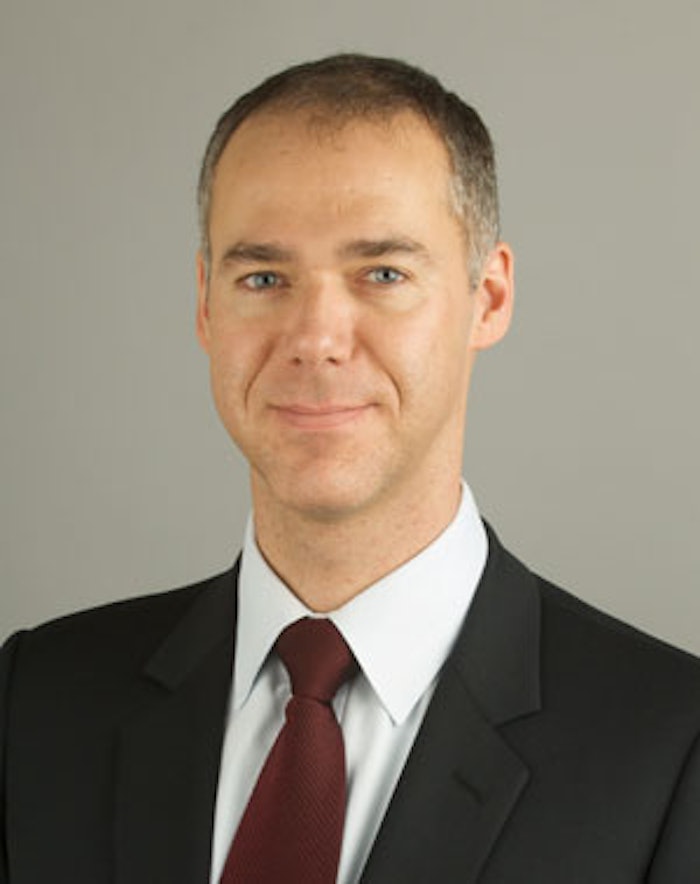 Thomas Jonas, president, MWV Personal & Beauty Care, joins the discussion on the evolution and impact of airless packaging on consumer perception—a conversation that began in "Airless Packaging Brings Form, Function" (January 2009).
GCI: What are the advantages of airless pumps? What challenges does it overcome? How does this meet trends to serve both marketers and consumer?
Thomas Jonas: The advantages of airless dispensing technology are vast. In terms of aesthetics, brand owners want their products to have a unique look and feel in order to stand out on crowded store shelves, and to connect with existing and potential new customers. This is especially true in the high-end cosmetic market where brand owners strive to establish an intimate relationship with consumers to establish and build brand loyalty.
A key aspect in building and maintaining brand loyalty is ensuring a positive consumer experience with the product. This experience begins the moment the product is viewed on the shelf to the way it performs on a daily basis. The functionality and performance of a dispensing system is just as integral to the brand experience as the way the actual formula performs on the skin. From the consumer's perspective, if the pump doesn't perform well, neither does the formula, creating dissatisfaction with the brand overall.
Some airless dispensing systems are not able to support highly viscous formulations, and others offer too many components which are overly complicated in design. MWV Calmar has addressed these issues [with a number of offerings]. MWV Calmar converted its Aria dispenser from a conventional, venting pump into an airless system with a follow-up piston that supports viscous formulations. From a visual perspective, this pump is sleek and elegant, and can be customized in design. From a functionality perspective, our Aria airless system provides numerous benefits to the customer and consumer. Because the formula does not come in contact with air, this dispensing system prevents formula contamination, and is ideal for those that are particularly oxygen sensitive, allowing our CPG customers to rely on fewer preservatives in their product. The system promotes use of the entire product and is also easy to use.
GCI: Is getting more difficult to "wow" consumers?
Thomas Jonas: The approach to "wowing" consumers changes frequently and is influenced by multiple factors—including market and consumer trends, and advances in technologies, but the desire to differentiate is consistent. Our secondary packaging innovations provide further shelf "pop" that can drive purchasing behavior for our customers' brands.
MWV's Center for Packaging Innovation (CPI) was created as a catalyst for next-generation packaging innovation, and provides us with the ability to truly partner with our customers on a global basis throughout the packaging development process. The CPI is focused on, and driven by, deep knowledge and insights of the consumer product space. The CPI's approach is to engage deeply with MWV customers to understand their consumers and their packaging needs as well as the trends and influencers impacting the global marketplace, and to develop customized solutions that are meaningful and valuable. Packaging is a critical component of our customers' marketing mix, and innovation is a key to delivering value-added propositions to the market. We want to design, develop and manufacture innovative packaging solutions that deliver on a wide range of needs and benefits—standing out on store shelves; providing strength and durability; delivering on key brand equities such as sustainability; and, most importantly, functionality. Since consumers make their purchasing decisions within a few seconds at the store shelf, we, as an integrated packaging solutions provider, want to better connect the packaging and the brand to have a stronger impact on the consumer.
 GCI: How has airless packaging evolved over the last five years, and what evolution has this, in turn, fostered in product/formula development?
Thomas Jonas: Over the past five years, we have seen brands extending into highly viscous formulations that challenge the performance of standard dispensers and bottles. Airless systems are designed to efficiently dispense these types of products by avoiding the venting and cavitation issues that come with extremely high viscosity lotions, creams and treatments.
MWV Calmar has increasingly focused on continuing to reduce the number of parts and materials while enabling greater design flexibility. Take for example our rolling bellow technology, which is a metal-free, 100% thermal plastic component that replaces six other parts. This allows us to have a true non-venting airless dispenser that has [very few components] and can support high viscosity formulas, which are growing among CPGs.
An innovative dispensing system can re-invent a product and open an entirely new market to customers, and airless dispensing is definitely one of those systems that has had a game-changing effect. As mentioned above, MWV developed a new approach to support thicker formulas, and these innovative sprayers are part of our high viscosity product pump and sprayer line.
There has been a push to make formulations more "pure"—i.e. fewer or no preservatives, zero waste of formula, metal-free. MWV developed its PurePath technologyso that no metal is in the fluid path and the marketers' products can be reformulated to deliver greater purity.
GCI: Are there limitations in what kind of formulas or product types can be dispensed with airless packaging? What are the material considerations?
Any market that can benefit from preserving the integrity of their product, and dispensing it through controlled and convenient dosage is a candidate for airless dispensing. MWV offers state-of-the-art laboratory and testing facilities that can help brand owners optimize their formulations to work with our range of products and deliver the needed consumer experience.
GCI: What is the cost impact?
Thomas Jonas: The airless market in the past five years has been almost exclusive to prestige products, but that is changing to range from mass market to masstige as well. This has happened because [suppliers] have brought their global footprint and high-speed manufacturing capabilities to this market allowing for better economics on airless dispensing systems. By combining our manufacturing know-how with key partners and internal resources for decoration and conceptual design, we are able to offer solutions that fit each level of the market in the areas of performance, aesthetics, and customization.