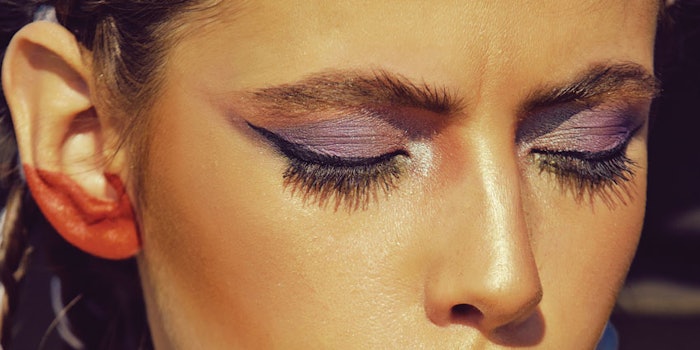 Indie beauty continues to be buoyant in the United Kingdom, with more than 80 brands exhibiting at Indie Beauty Expo (IBE) London in October 2019, a 20% increase from 2018's edition. Held at the Old Truman Brewery in the heart of London's vibrant East End, the event attracted brands from the United Kingdom, Europe, Korea, Malaysia, Canada, Nigeria, Australia and the United States.
British brands were particularly well-represented, with 28 of them making up 33% of exhibitors at the show. What was interesting is that while most of the trends we saw at IBE NYC 2019 were represented in London—CBD, femcare/sexual wellness, spirituality, sustainability, beauty devices and men's grooming—the brand design and stories were starting from a different baseline.
Clean is Expected, Not Rewarded
While "clean" concepts dominate the conversation in the United States, they are mere table stakes on the other side of the Atlantic. The words that stood out above all for us at the NYC IBE were the words "clean," "free-from" and "cruelty-free." But in the United Kingdom and European Union, that is simply not distinctive. (In addition, there are regulatory limitations in the EU market regarding the use of free-from claims.)
The average consumer's starting point is that anything that might be proven or thought to be damaging to health or skin is already banned. Clean doesn't buy you much, if any space, in the U.K. market. Instead, brands have to weave a point of difference that embraces—at the very least—novel and/or radically transparent ingredients, sustainability (from packaging to corporate behavior) and a succinct, distinct brand story that is communicated in at truly holistic way.
Clean Beauty Meets Sustainability
Paradoxx, an Irish brand, is bringing something very new to hair care. The brand builds its natural, vegan and cruelty-free hair care with a range of Irish-ingredient-packed formulas that include seaweed, moss, shamrocks, whiskey and more.
In addition to being part of the "1% for the planet" movement that donates 1% of total sales to environmental charities, Paradoxx products are housed in aluminum refillable containers.
Paradoxx showcased its latest product at IBE London: a three-in-one portable compact straightener, wave and curl-maker called the Supernova. The design is conveniently chargeable by USB, taking up less space than conventional designs and minimizing weight.
Disruptive and Inclusive
For us, the show's biggest discovery has to be Depixym, which launched in the late summer of 2019 to great acclaim from makeup artists and beauty insiders. Designed by two former Walgreens-Boots beauty execs, Depixym is created "For Him. For Her. For Them."
Depixym throws away the rule book for color cosmetics that are organized into lip, eyes and cheeks categories. Instead, it has multipurpose, vegan, cruelty-free cosmetic emulsions in eco-friendly aluminum tubes designed for anywhere on the face and body, and can be applied with fingers, brushes, sponges or other tools for the ultimate in makeup expression.
The entirely smudge- and waterproof emulsions (we tested them and they didn't budge on our hands despite washing) contain no opacifiers, which can cause shades to go "ashy" on darker skins, making them suitable for all skin tones.
Zero to Landfill Oral Care
As with the NYC edition of IBE, the London show displayed the ways in which oral care is being revolutionized for the age of clean, holistic living.
It's fair to say that Britain is not famous for its oral care! But Georganics' natural oral care products were a sustainable stand-out. We've seen similar products like refillable floss and tooth cleaning and mouth freshening pastes and pills elsewhere, but Georganics' solid toothsoap stick (which lasts for six months and is housed in a recyclable cardboard tube) and recyclable sonic toothbrushes are entirely noteworthy.
The brand has a free of charge zero to landfill policy that is one of a kind. The system will take back any Georganics products and components that cannot be composted or recycled at home (which is most of it, to be fair) and recycle them for you. 
For the full article, check out Global Cosmetic Industry's January digital magazine.