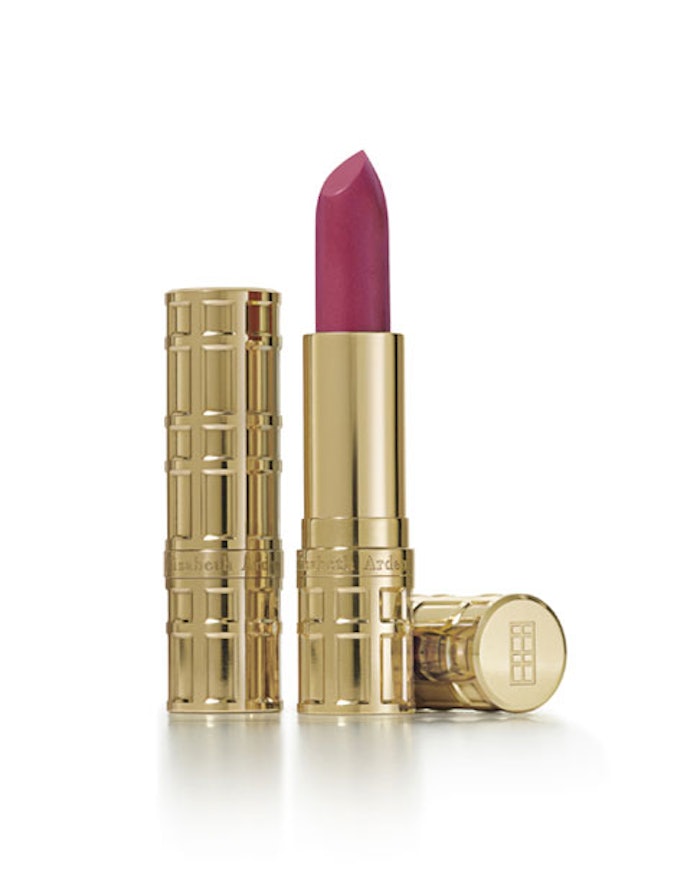 True to its upscale brand, Elizabeth Arden designed an elegant, intricately-detailed lipstick case in line with its reputation for luxury and quality. It was attractive. It was elegant. It was everything the company wanted it to be.
Everything, that is, except easy to make. Elizabeth Arden admired the new case, but was uncertain if any packaging supplier could produce it en masse and at a price point feasible for market introduction. World Wide Packaging was among the three companies that explored the potential.
"We knew going into this project that we would be challenged to produce one of the most intricate metal cases ever commercially produced," said Barry Freda, president, CEO/CFO, WWP. "Packaging innovations for the cosmetics industry is our niche within a niche—a specialty in which our team and factories has a wealth of experience. Even so, this was a new level of complexity and would require all of our combined ingenuity."
The product starts out as a raw slug of aluminum and, from there, undergoes treatments at 10 different punching stations. The complexity yields a cut-above-the-rest design comprised of an extraordinary amount of detail in the doors at the sides of both cap and base, including the signature "Elizabeth Arden" embossing on the center band and the door etching on top of the metal cap.
Other complicated details further set the product apart. For example, once the case is punched out, WWP anodizes the metal parts in gold. (Anodization is an electrolytic passivation process used to increase the thickness of the natural oxide layer on the surface of metal parts.) Elizabeth Arden had major concerns that the detail in the doors and the embossing might fill in as a result of this process. Those worries were alleviated by a revolutionary high-tech polishing process, which maximized design details.
"Our Ceramide Ultra Lipstick is widely seen as top-of-the-line, so our thoughts regarding its case were this: a prestigious product deserves a luxurious home," said Juanita Pettey, package development manager, Elizabeth Arden. "Our ambitious design showed we were willing to go to great lengths to achieve that vision, and we were satisfied that we had found a packaging partner with like-minded views."
Arden pushed WWP's metal capabilities to the max, with approximately 1,000,000 cases used for Ceramide Ultra Lipstick among other products. And the efforts were able to ensure that manufacture consistently turned out intricately engraved metal case from start to finish in mass production. The effort paid off: sales of Ceramide Ultra Lipstick increased significantly. The case's success has led to growth: originally limited to the gold "product lines," WWP is now extending the line by producing red and rose gold lines.