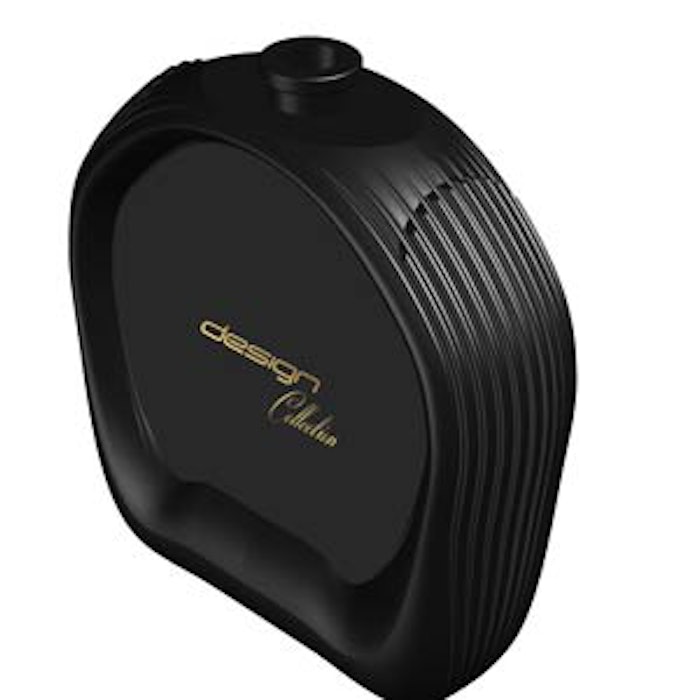 Perfume is an affordable luxury that expresses our emotions, a tale of dreams, sensitivity and powerful ambitions. A well-crafted perfume bottle stimulates a festivity of human emotions which can be awakened visually, bringing back old memories, like a summer holiday on an island or a melancholic rainy afternoon in the country, emotions which can be further stimulated and enhanced by the perfume through the sense of smell, giving a lasting impression.
Previously: Making a Splash on the Shelf
Consumer Connection
Packaging design is a very effective marketing tool. A perfume bottle is not just another product—it must be elegant and represent its content. It must act as a continuous communicator, creating awareness, image and brand preference. The perfume will run out some day, but the bottle will remain and bring back memories of moments and events.
Further reading: Smart Packaging for Smart Brands
In many cases, funds invested in creative perfume bottle design generated more profits than the same funds invested in media advertising, while achieving exactly the anticipated results of image information, product information and incentive to purchase.
Without a doubt, the majority of consumers "sniff" with their eyes first when they search for perfume in a store. If the fragrance matches their preferences, you have a winning product which visualizes your brand and enhances sales.
Taking into consideration the vast numbers of new fragrances launched every year and the volume of items available on shelves, the bottle plays a significant role in appealing to audiences. A large amount of consumers don't know which perfume product to purchase. Even those who are set to buy or are looking for something specific will not hesitate to try something different that stands out.
For example, selling a perfume in China, where the market is still developing, the majority of sales are based on the bottle design alone, matching some distinct consumer habits. The perfume is solely purchased on the way the bottle reflects the brand and presents itself as a valuable, affordable luxury gift.
Also in packaging: Packaging and the Consumer Experience
Perfection is in the Fine Details
It is challenging to achieve an integration of human emotions and cultural senses in the creation of a great perfume bottle. As products and experiences continue to increase in complexity, there are technical aspects to consider in order to achieve the desired result.
Technical knowledge is not an option, it is a necessity. But once you get to know the fundamental aspects and limitations of your design, you can create a bottle that is distinguished from others in elegance, enhancing the sophistication of the perfume.
Most clients are tempted to go the tried and tested routes in design. But that means settling for what we already know and overlooking better alternatives. I believe that searching out new opportunities is the most direct path to success. The hardest part is to convince people to go the extra mile.
Today, most clients are looking for a packaging design which creates awareness and, at least, maintains sales results, while reducing the package's overall cost. There are many exclusive design options that can be stitched throughout your perfume bottle and its overall package, from hand-crafted limited editions to large-production-scale high-quality bottles.
Such an approach could reduce the bottle's overall cost by almost a dollar, though production tooling could cost some tens of thousands. Timeframes should be taken into consideration as well.
A bespoke designed bottle could take a few months to roll out of production. Of course there are many ways to fine-finish a package and decorate a glass bottle, and there are some interesting designs already out there.
Constantly enhanced production technology, innovative design features, impressive decorations and a selection of prestige materials manufactured with specific procedures that reduce costs but maintain value all serve to create a distinguished package that will express your brand's unique personality.
Smart Packaging
Intelligent and interactive packaging designs are coming, as fast-paced technological entities surround our everyday life. This includes sensor label tags fitted on glass bottles, amazing standard inject printers utilizing inks that can print in a single step, highly conductive and stretchable electronic connections, and combinations of sensors and circuits on many paper surfaces.
Giving consumers interactive features for shopping and consumption experiences, allows brands to collect and analyze information such as consumer behavior. How consumers react to those applications and how many want to be monitored by their personal possessions remains to be seen.
A Design Philosophy
Designing a luxury fragrance bottle is an art. It is a passion to create, it is an obsession. On a personal note, the essences of my designs are an attempt to achieve an integration of the cosmetic art with the purity and simplicity of nature, combined with the transformation and evolution of human emotions, feelings and senses. The designs come from a variety of different themes based upon simple materials from the natural environment.