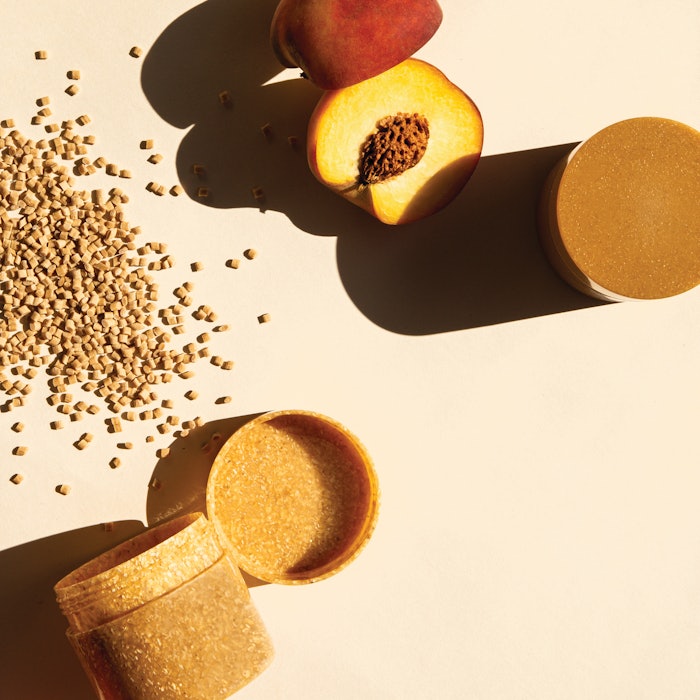 Packaging innovation has continued to advance into 2023, offering unique materials and designs across categories. Here, we round up a few of the latest breakthroughs.
Cushion Compact Made with ABS Alternatives
CJ Biomaterials has developed a cosmetic container made with bio-sourced materials. The first to adopt the technology is CJ Olive Young, which is leveraging polyhydroxyalkanoate (PHA) and polylactic acid (PLA) to create the cushion container for its WAKEMAKE Water Velvet Vegan Cushion, in collaboration with CJ CheilJedang. The materials comprise an alternative to petroleum-based acrylonitrile butadiene styrene (ABS).
South Korea-based CJ CheilJedang is a primary producer of PHA. Blending amorphous PHA in PLA reportedly leads to significant improvements in the mechanical properties of PLA, such as toughness and ductility, resulting in improved impact resistance and the creation of elegant shapes.
CJ Biomaterials' amorphous PHA is purportedly a softer, more rubbery version of PHA that offers different performance characteristics than the crystalline or semi-crystalline forms that currently dominate the PHA market, according to the supplier.
For the full article, check out Global Cosmetic Industry's February 2023 digital magazine