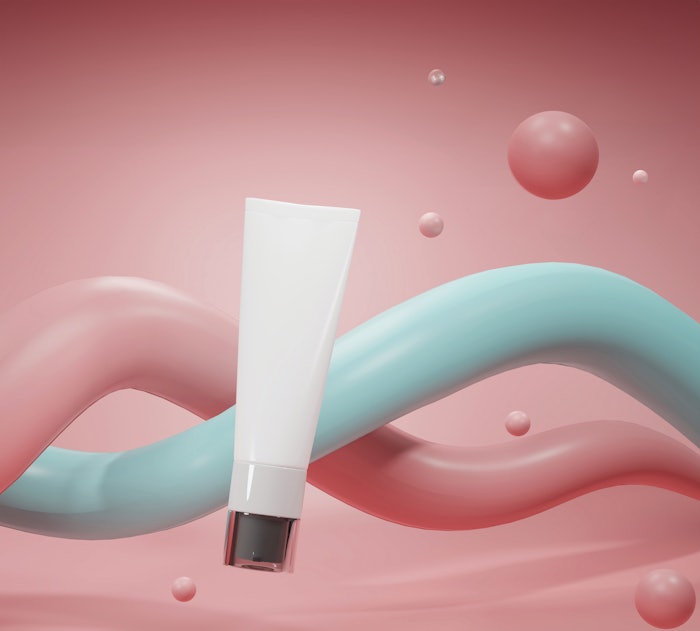 Image by Bongkarn at Adobe Stock.
This has been a busy year, rife with packaging innovation for beauty, as well as a high number of regionalized manufacturing moves. As we close out 2023, Global Cosmetic Industry offers one last roundup of recent trends in contract manufacturing and packaging. Expect to see more manufacturing trend roundups in 2024, alongside our monthly ingredient, packaging and beauty category reports.
Boosting Recyclability
Boosting recyclability has been a key goal of recent packaging launches in 2023. To illustrate: Albéa Tubes is helping two clients increase recyclability using very different materials. First up, the supplier is helping L'Occitane transition from an aluminum barrier laminate (ABL) tube for its best-selling 30 ml hand cream collection to an all-plastic laminate Greenleaf tube integrating the OctoTop opening system. The tube, featuring a multilayer sleeve in HDPE, is certified by the Association of Plastic Recyclers.
The transition reportedly enables recyclability of the packaging while reducing the overall number of materials from five to two, the overall components from three to two, and the weight of the tube by 23%, compared to the ABL version.
The octagonal HDPE OctoTop two-in-one flip-top closure system removes the need for a peel seal and renders the entire tube recyclable in existing PE recycling streams in France, Europe and the United States, per the supplier.
For the full article, check out Global Cosmetic Industry's November 2023 digital magazine.