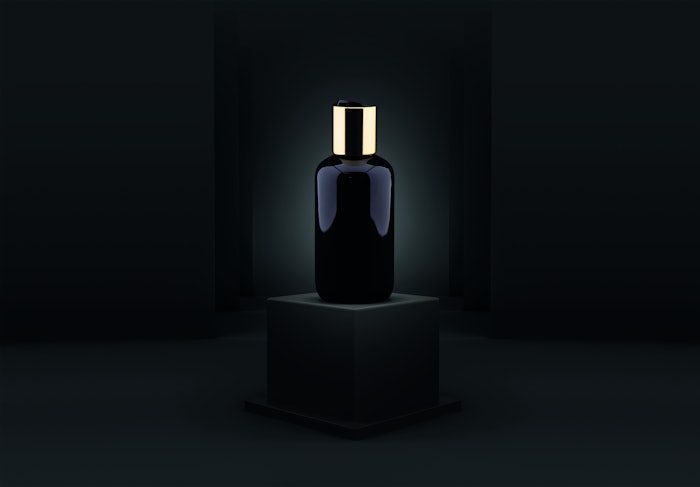 Ho.Bag Corporate has introduced a new NIR-detectable black bottle that is fully recyclable.
Previously: Debut Sustainable Packaging for Beauty
Typically, the carbon black pigments that give the package its dark and opaque color absorb the infrared rays used by the optical sensors installed in the plastic waste sorting plants, thereby not allowing the bottle to be recycled. 
This new carbon-black-free bottle avoids this challenge.