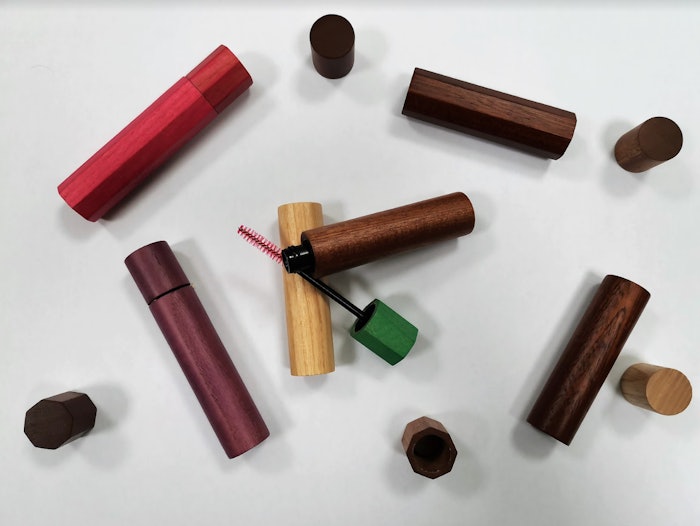 Italian-based mPackting has debuted several innovative packaging solutions for the beauty industry.
mPackting has developed ranges with Bormioli Luigi, Verescence and Thierry de Baschmakoff.
mPackting is currently developing products with Albéa Cosmetics that will include their bestseller lipstick mechanism and their mascara offering.
Silva Line
mPackting collaborated with Thierry de Baschmakoff for a luxury range made with wood and mBlack, a proprietary biodegradable material. 
The line includes skin care jars, lipsticks, compacts and caps for skin care or perfume. 
With universal refill systems, it can be coupled with a virtually infinite number of outer materials and designs.
Tango Line
mPackting collaborated with Bormioli Luigi to create a premium lipstick that features glass and wood.
The cap is made of glass and the base is made of wood.
The packaging is refillable and separable for recyclability/composting.