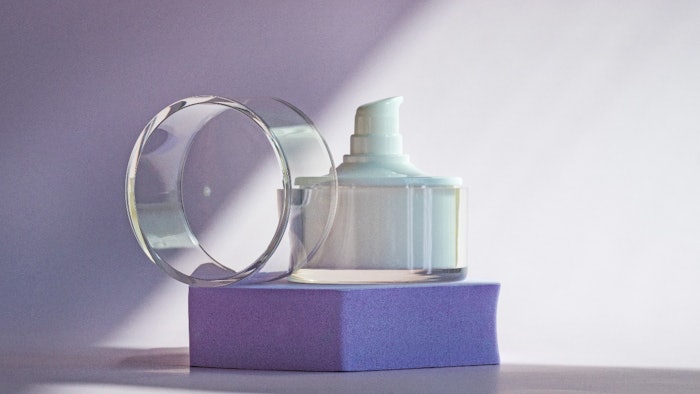 Quadpack's 50 ml Regula Prestige Airless Jar is now available with a recyclable PET cap and jar and a PP pump. A PCR PET version is under development for release later this year, according to the company.
The bag-in-bottle system, which includes up to six barriers, is designed to house sensitive formulas such as face creams and baby products, for instance.
The design preserves product integrity and delivers precise dosing of 0.5 ml per stroke, as well as a high restitution rate, per the supplier.
The design features a thick-walled jar with a striking silhouette paired with a swan-like pump rising above the wide base.
The system is injected at Quadpack's manufacturing facilities in Germany and can be decorated with an array of finishes.
The jar is top-filling and compatible with most filling lines, per the company.