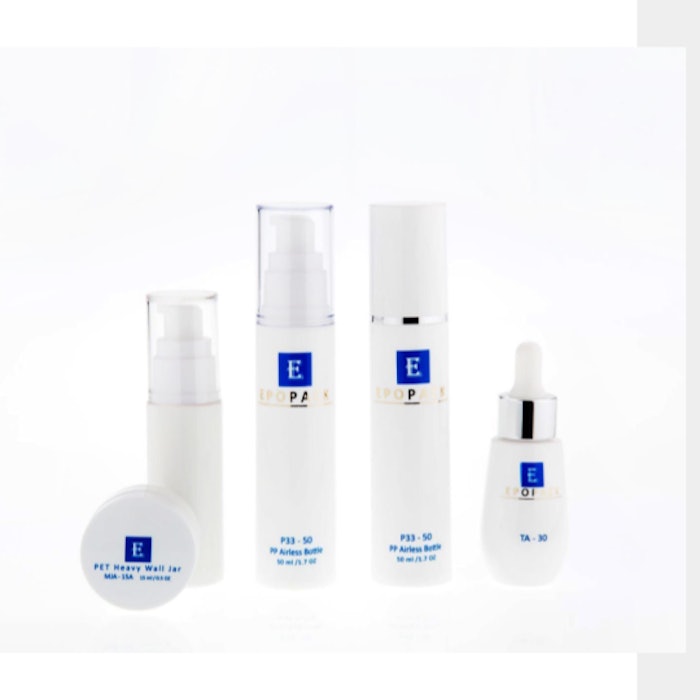 Epopack's Bold and Chic Packaging Set features a clean white base with a bold color print and gold accents. 
The set is intended to convey professionalism and a sense of prestige. 
Epopack is releasing 100 looks of cosmetic packaging as an inspiration tool for brand's looking to elevate their product's packaging and stand out on the shelves.
Each look features a different combination of materials, colors, shapes and finishing techniques, allowing customers to choose the perfect match for their brand's identity.