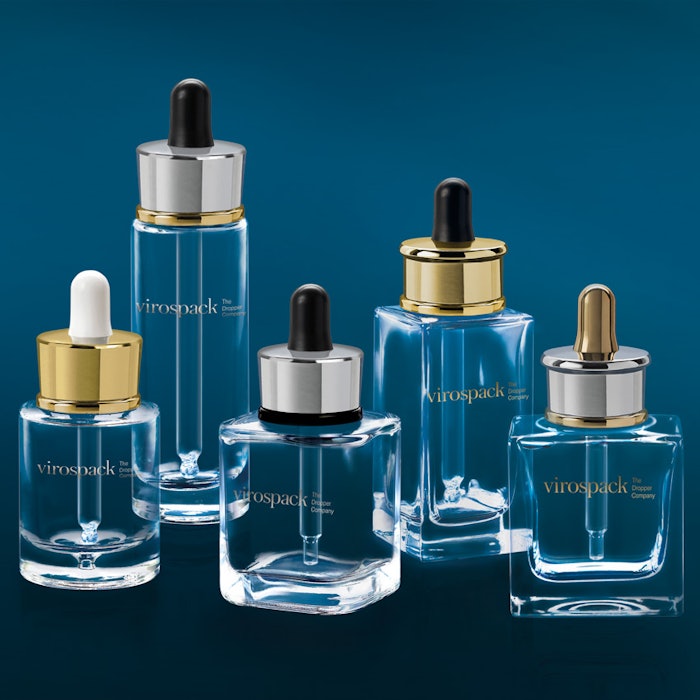 Virospack has announced the launch of its dropper with a magnetic closure. 
According to Virospack, this is the first dropper on the market with a magnetic closure created for skin care.
The Details
Two parts of the dropper feature a magnet with four poles that produce an attraction to each other in order to achieve the closing of the dropper to the vial. 
To separate the dropper from the vial, users can rotate the parts to align the poles with the same magnetic charge.
Both components can be metalized or color injected.
The new dropper can adapt to bottles with square and straight edges to more cylindrical or round shapes.