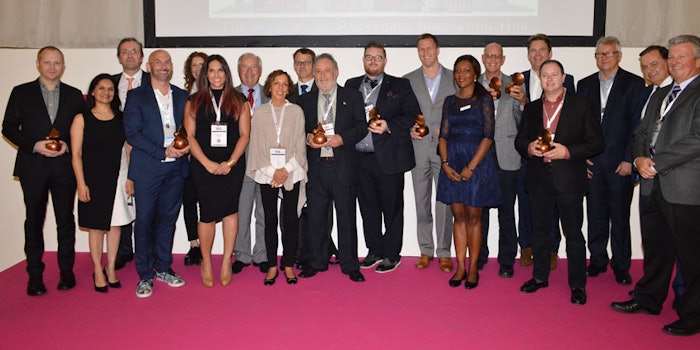 The Innovation Awards, presented by ADF&PCD New York (Aerosol & Dispensing Forum, and Packaging of Perfume, Cosmetics & Design), will be held on September 6. Brands and suppliers interested in entering can now apply.
The awards will showcase packaging and dispensing innovations launched on the market between June 1, 2016 and June 1, 2017.
Entries will be judged on the following:
Opening of a new market
Unique design (shape and decoration)
Ergonomy, gesture, new service
Innovation: Technical, transformation, process
Environment/sustainability/eco-conception
Formulation/Spray
A jury of packaging experts from leading brands, universities, organizations and the media, including Detlev Melcher, Aerosol Europe, Ian Nicholson, Colgate-Palmolive; Bernard Quennessen, Coty US; Marianne Klimchuk, Fashion Institute of Technology; Valery Vanstaan, PHD, ITW Construction Projects; Cindy Hundley, Spray Technology will oversee the selection process.
Christelle Anya, show director, ADF&PCD, was quoted saying, "We are excited to be able to spotlight breakthrough technologies and cutting-edge design through the Innovation Awards. We encourage brands to take advantage of this opportunity to be recognized by their peers."
The awards application can be downloaded here