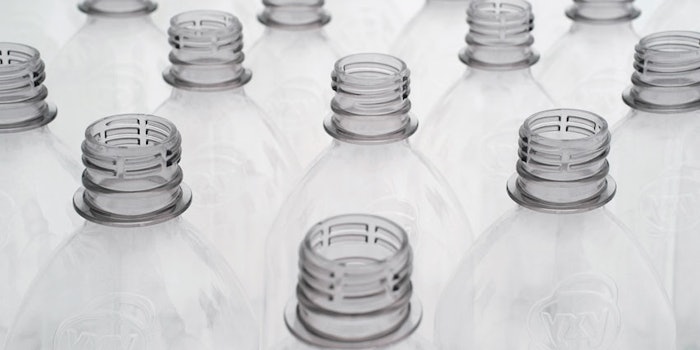 Synvina, a joint venture of Avantium and BASF, has received interim approval from the European PET Bottle Platform (EPBP) for the recyclability of polyethylenefuranoate (PEF).
Following the EPBP's assessment, PEF bottles are expected to be disposable through existing recovery systems the same way as polyethylene terephthalate (PET), the conventional material for plastic bottles.
What is PEF?
A bio-based plastic with improved barrier properties for gases—carbon dioxide and oxygen—that leads to a longer shelf life for packaged products.
Its recyclability may offer an advantage to alternative bio-based plastics and barrier methods.
According to the company, it offers a higher mechanical strength which results in thinner PEF packaging and requires fewer resources.
It can be suitable as the main component or as a barrier layer in personal and home care products.
Patrick Schiffers, CEO of Synvina, was quoted saying, "EPBP confirms that consumers are expected to be able to return or dispose of PEF bottles the way they are used to do with PET bottles. This is a major milestone for our innovative material based on renewables. The recyclability has become one of the most important aspects for the packaging industry to meet the standards of the circular economy. EPBP's interim approval confirms that with PEF we are able to offer solutions for our customers to meet these standards."