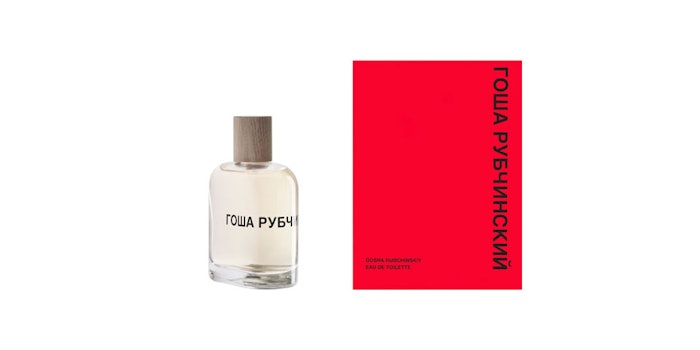 The design of Comme des Garçons' newest fragrance, Gosha Rubchinskiy, was entrusted Pujolasos wood & pack in Sant Pere de Torelló (Barcelona).
The scent's namesake is a Russian streetwear designer, so inspiration from "traditional Soviet packaging for its circular forms and sober aesthetic and" and "strong personality and an attractive aesthetic of the post-Soviet of young Rubchinskiy" were taken into account during development.
The scent features a PEFC certified ash wooden cap customized in ash gray.