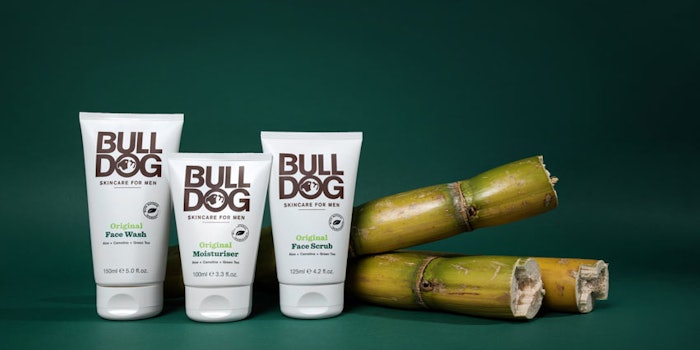 Bulldog Skincare for Men has teamed up with RPC M&H Plastics for the brand's new skin care line of moisturizers, face washes and face scrubs. 
The brand explained it wanted the packaging for the new line to be sustainable and opted for plastics made from sugarcane. 
The Details
The sugarcane is harvested and transformed into ethanol, which is then used to create "green plastic" 
This plastic is used instead of fossil sourced material for Bulldog's tubes
Simon Duffy, the founder of Bulldog Skincare for Men, said, "We have always tried to make the most ethical and sustainable decisions we can, from never testing on animals, to never using microbeads to making all our products suitable for vegetarians and vegans. Plastic from sugar cane is the latest step in this approach and we are delighted to have worked with M&H Plastics to turn green PE into something we can use in the tubes and caps of our packaging."