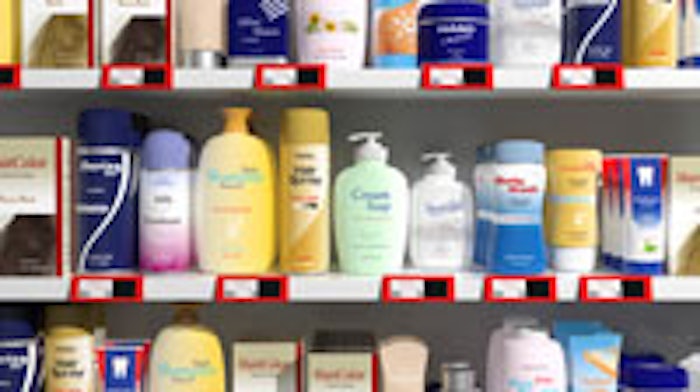 The global cosmetic packaging industry market is projected to reach $31.4 billion by 2020 at a compound annual growth rate of 4.3%, according to a Research and Markets report.
The market was worth $24.3 billion in 2014. Plastic packaging leads the cosmetic packaging market with a share of 50-55% in 2014 while on the other hand; glass packaging has a dominant share in fragrance market, a subset of cosmetic packaging market. North America has a market share of 30% while Asia Pacific will witness the fastest growth during the forecasted period.
(Read more in GCI about packaging growth in the emerging markets). 
The cosmetic industry is highly consumer centric, in terms of perceived value, and aesthetic appeal and as such, packaging of these products impact the market sales, Research and Markets said. With changing market dynamics of cosmetic industry by bringing in new products, packaging companies are going for innovations in designing, and technological use to stay competitive. 
(Interested in manly packaging? GCI discusses packaging and growth in the men's grooming segment). 
Drivers vs. Constraints
Factors like growing beauty consciousness among consumers, segmented cosmetic products based on affordability, e-retailing are driving the market, while economic factors like recession are a constraint for the high-end market.
Research and Markets said retailers have a great impact in identifying the brands that provide aesthetic appeal to the customers and placing the same in their limited shelf space. As such, perception of packaging by manufacturing companies has shifted from being a non-core activity to becoming an extension of their arm.